The FPS project of Riot Games continues to ignite the hype of the fans. After CS:GO-commentator HenryG had expressed himself positively last time, there seem to be new leaks now.
When it comes to news about announced games, the internet is known to be particularly resourceful when it comes to searching for information. So now there should be a comprehensive leak for Riots Project A, too.
Apparently some PROJECT A images of some of his characters were leaked apart from the fact that Riot Games has recently registered a trademark for the name 'VALORANT' 🤔 @Spideraxe30 @osevno @Keppworks @wandakunpls @papuchochoe pic.twitter.com/KhiloGoawh

— Jumaralo Hex (@JumaraloHexCore) February 24, 2020
Geleakter screenshot?
The screenshot that has now appeared on the Internet shows us an overview of the champion "Sentinel Sage".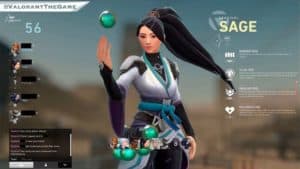 Not only do we see a list of abilities with a fourth especially strong "Ultimate" at the end, but the chat function and other interface elements can already be seen. In the community, speculation immediately began: Can you see the champion selection in the screenshot? Is the 56 in the upper left corner a countdown?
And of course the most important question: Is the leak real? Riot has not yet commented on this and probably won't do so.
Will the game be called "Valorant"?
Another news concerns the future title of the game. Resourceful users on Twitter found out that Riot Games has secured the trademark rights to it. The fans then went on and found out that an account called @PlayVALORANT could already be found on the short message service. On this account you can also find a cryptic two on the header picture. Another hint? The speculations about this do not stop.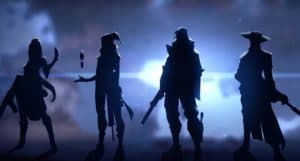 There is also a channel called "Valorant" on the popular streaming platform Twitch. This channel has the same design as the Twitter channel and increases the probability that Project A will actually be called Valorant.
As always with such leaks you should be careful, but the signs are growing that there will soon be a good portion of new information about "Project A".
What do you think of the Leaks? Tell us via social media!