VALORANT is already making big waves before release. We have all the information on Riots latest title.
When will VALORANT be published?
The fans don't have to be patient for long, because Riot mentioned this year's summer as a time window. But there is no fixed release date yet. As soon as it becomes known, we'll keep you up to date of course.
VALORANT ist Riot Games' charakterbasierter 5v5-Taktikshooter. Das Spiel erscheint im Sommer 2020.https://t.co/qsf57U7zKJ pic.twitter.com/7pQUhw0yQs

— VALORANT (@valorantde) March 2, 2020
How much will VALORANT cost?
Like the Riot Flagshiff League of Legends, VALORANT will be free to play. Interested players will be able to download and play the game directly in the summer of 2020. The game will probably be financed by micro-transactions such as character and weapon skins.
Which characters can be played at VALORANT?
Eight characters have been revealed so far. However, there are no parallels to the League of Legends universe, VALORANT takes place in a different world with different characters.
A detailed list of the characters known so far and their abilities will be posted on esports.com shortly.
What weapons are available in VALORANT?
There is no official list yet. But in the gameplay trailer you can already identify numerous shooting irons. Similar to Counter-Strike, the weapons can be divided into six categories: pistols, SMGs, shotguns, rifles, sniper rifles, machine guns.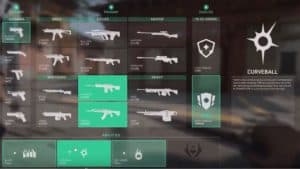 In addition to weapons, you can also buy skills and armor. It is not yet known how exactly the weapons will decide from each other. If Riots again uses CS:GO as a guide, the differences will be considerable.
Will VALORANT also be available for consoles?
So far Riot has only confirmed that there will be a PC release. With the forthcoming release of Wild Rift, a LoL offshoot for consoles and mobile phones, VALORANT might get a port in the future. However, nothing is known about this yet.
As soon as we have more information, we will update the article to keep you up to date.
Are you already looking forward to VALORANT? Tell us about the social media!