VALORANT fait déjà de grandes vagues avant d'être libéré. Nous avons toutes les informations sur le dernier titre des émeutes.
Quand VALORANT sera-t-il publié ?
Les fans n'ont pas à être patients longtemps, car Riot a mentionné l'été de cette année comme fenêtre temporelle. Mais il n'y a pas encore de date de sortie fixe. Dès qu'il sera connu, nous vous tiendrons bien sûr au courant.
VALORANT ist Riot Games' charakterbasierter 5v5-Taktikshooter. Das Spiel erscheint im Sommer 2020.https://t.co/qsf57U7zKJ pic.twitter.com/7pQUhw0yQs

— VALORANT (@valorantde) March 2, 2020
Combien coûtera VALORANT ?
Comme la Riot Flagshiff League of Legends, VALORANT sera libre de jouer. Les joueurs intéressés pourront télécharger le jeu et y jouer directement à l'été 2020. Le jeu sera probablement financé par des micro-transactions telles que des peaux de personnages et d'armes.
Quels personnages peuvent être joués à VALORANT ?
Huit personnages ont été révélés jusqu'à présent. Cependant, il n'y a aucun parallèle avec l'univers de la League of Legends, VALORANT se déroule dans un monde différent avec des personnages différents.
Une liste détaillée des personnages connus à ce jour et de leurs capacités sera bientôt publiée sur esports.com.
Quelles sont les armes disponibles dans VALORANT ?
Il n'y a pas encore de liste officielle. Mais dans la bande-annonce du jeu, vous pouvez déjà identifier de nombreux fers à tirer. Comme pour la contre-attaque, les armes peuvent être divisées en six catégories : pistolets, SMG, fusils de chasse, carabines, fusils de sniper, mitrailleuses.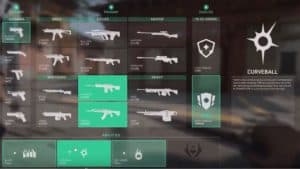 En plus des armes, vous pouvez également acheter des compétences et des armures. On ne sait pas encore exactement comment les armes vont se décider les unes les autres. Si les émeutes utilisent à nouveau CS:GO comme guide, les différences seront considérables.
VALORANT sera-t-il également disponible pour les consoles ?
Jusqu'à présent, Riot a seulement confirmé qu'il y aura une sortie de PC. Avec la sortie prochaine de Wild Rift, un dérivé de LoL pour consoles et téléphones portables, VALORANT pourrait obtenir un port dans le futur. Cependant, on ne sait encore rien à ce sujet.
Dès que nous aurons plus d'informations, nous mettrons à jour l'article pour vous tenir au courant.
Vous vous réjouissez déjà de VALORANT ? Parlez-nous des médias sociaux !