The current season in Fortnite already lasts four months. On February 20th the game will be completely redesigned with the new Season 2. But which weapons and items should Epic Games reintroduce?
Golden times are coming in Fortnite. Epic Games is adding more and more encrypted messages to their marketing campaign for the upcoming Season. Overarching theme: The color gold. Teasers with explosives have also been posted on Twitter. Possibly the new season will start with a gigantic explosion – which will create an empty space for new weapons and items.
Classified == ████
████ == ████
Codename == ████
FN.CH02.S02
022020 pic.twitter.com/KrX5W4TupL

— Fortnite (@FortniteGame) February 18, 2020
More mobility for easier rotations
One of the biggest problems in the current meta: There are hardly any possibilities to rotate quickly and effectively. Players even developed arrangements to rotate more easily without having to fight each other in the death zones. Accordingly, the arsenal of weapons and vehicles should be extended with mobility items, or the map should be adapted.
The available options for rotation are not always reliable. For example, ziplines are only available at some places on the map and boats are too loud to move unnoticed.
this isn't going to work unless movement is added game is gonna be SOOOOOO rng its insane if you dont get zone then you die late game https://t.co/9id25a7vEE

— benjyfishy (@benjyfishy) January 20, 2020
Assault Scout Sniper Rifle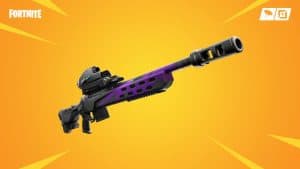 Now coiled, the Sturmspäher sniper rifle was a rarely used but extremely effective weapon. Gevaulted means that items are temporarily removed from the game and locked into a vault. It is possible that they will be brought back into the game through updates and new patches.
A weather map was integrated into the rifle's scope, showing the next eyes of the storm even before they appeared on the mini-map.
The underestimated rifle could give especially squads in the current meta an enormous advantage. Those who have less materials and an otherwise inferior equipment can adjust to the rotation and adapt in time.
Baller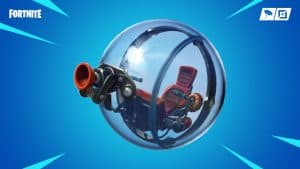 Mobility Items are a round thing, and the Kugler was the roundest of them. The Kugler is a vehicle for movement, in which the player is also protected from damage. With patch 10.00, however, the item has been booted.
While the vehicle offers a creative way to move, it also offers a way to abuse it. Players hid in the Kugler in the storm zone while opponents fought each other in a small area. Should the item return, it must be adjusted accordingly.
baller shockwave harpon gun hunting trickshot #Fortnite #XboxShare pic.twitter.com/cum1sGfek0

— Djejsj (@Nouman2004) January 26, 2020
Shadow bombs and pulse grenades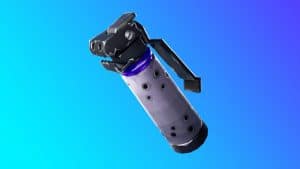 Even small objects can make a big difference. Mobility can also be greatly improved with grenades and bombs, according to the streamer Domenic "Chefstrobel" Strobel in an interview. With shadow bombs you become invisible for a short time and benefit from increased movement speed and double jump. Impulse grenades push players away from their position without causing damage, similar to a trampoline.