La stagione in corso a Fortnite dura già quattro mesi. Il 20 febbraio la partita sarà completamente ridisegnata con la nuova Stagione 2. Ma quali armi e oggetti dovrebbero essere reintrodotti da Epic Games?
I tempi d'oro stanno arrivando a Fortnite. Epic Games sta aggiungendo sempre più messaggi criptati alla sua campagna di marketing per la prossima stagione. Tema generale: Il colore oro. Anche i teaser con esplosivo sono stati postati su Twitter. Forse la nuova stagione inizierà con una gigantesca esplosione – che creerà uno spazio vuoto per nuove armi e oggetti.
Classified == ████
████ == ████
Codename == ████
FN.CH02.S02
022020 pic.twitter.com/KrX5W4TupL

— Fortnite (@FortniteGame) February 18, 2020
Più mobilità per rotazioni più facili
Uno dei maggiori problemi dell'attuale meta: non ci sono quasi più possibilità di ruotare in modo rapido ed efficace. I giocatori hanno anche sviluppato accordi per ruotare più facilmente senza dover combattere tra di loro nelle zone di morte. Di conseguenza, l'arsenale di armi e veicoli dovrebbe essere ampliato con oggetti per la mobilità, oppure la mappa dovrebbe essere adattata.
Le opzioni disponibili per la rotazione non sono sempre affidabili. Per esempio, le zipline sono disponibili solo in alcuni punti della mappa e le barche sono troppo rumorose per passare inosservate.
this isn't going to work unless movement is added game is gonna be SOOOOOO rng its insane if you dont get zone then you die late game https://t.co/9id25a7vEE

— benjyfishy (@benjyfishy) January 20, 2020
Fucile da cecchino d'assalto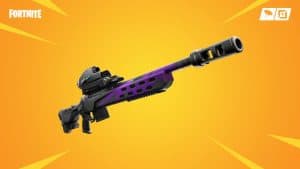 Ora arrotolato, il fucile da cecchino Sturmspäher era un'arma usata raramente ma estremamente efficace. Gevaulted significa che gli oggetti vengono temporaneamente rimossi dal gioco e bloccati in un caveau. E' possibile che vengano riportati in gioco attraverso aggiornamenti e nuove patch.
Una mappa meteorologica è stata integrata nel cannocchiale del fucile, mostrando gli occhi successivi della tempesta prima ancora che apparissero sulla mini-mappa.
Il fucile sottovalutato potrebbe dare un enorme vantaggio soprattutto alle squadre dell'attuale meta. Chi ha meno materiali e un'attrezzatura altrimenti inferiore può adattarsi alla rotazione e adattarsi nel tempo.
Baller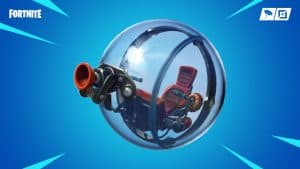 I Mobility Items sono una cosa rotonda, e il Kugler era il più rotondo di tutti. Il Kugler è un veicolo per il movimento, in cui il giocatore è anche protetto dai danni. Con la patch 10.00, invece, l'articolo è stato avviato.
Se da un lato il veicolo offre un modo creativo di muoversi, dall'altro offre anche un modo per abusarne. I giocatori si sono nascosti nel Kugler nella zona della tempesta, mentre gli avversari si sono scontrati in una piccola area. Se l'articolo dovesse essere restituito, deve essere adattato di conseguenza.
baller shockwave harpon gun hunting trickshot #Fortnite #XboxShare pic.twitter.com/cum1sGfek0

— Djejsj (@Nouman2004) January 26, 2020
Bombe ad ombre e granate a impulso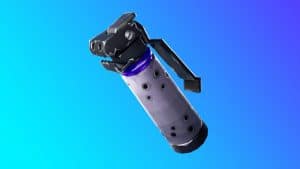 Anche i piccoli oggetti possono fare una grande differenza. Anche la mobilità può essere notevolmente migliorata con granate e bombe, secondo lo streamer Domenic "Chefstrobel" Strobel in un'intervista. Con le bombe ombra si diventa invisibili per un breve periodo di tempo e si beneficia di una maggiore velocità di movimento e di un doppio salto. Le granate a impulso spingono i giocatori ad allontanarsi dalla loro posizione senza causare danni, come un trampolino elastico.