La saison actuelle à Fortnite dure déjà quatre mois. Le 20 février, le jeu sera complètement remanié avec la nouvelle saison 2. Mais quels sont les armes et les objets que les Jeux épiques devraient réintroduire ?
Les temps dorés arrivent à Fortnite. Epic Games ajoute de plus en plus de messages cryptés à sa campagne de marketing pour la prochaine saison. Thème général : la couleur or. Des teasers avec des explosifs ont également été postés sur Twitter. Il est possible que la nouvelle saison commence par une gigantesque explosion – qui créera un espace vide pour de nouvelles armes et de nouveaux objets.
Classified == ████
████ == ████
Codename == ████
FN.CH02.S02
022020 pic.twitter.com/KrX5W4TupL

— Fortnite (@FortniteGame) February 18, 2020
Plus de mobilité pour des rotations plus faciles
L'un des plus gros problèmes de la méta actuelle : il n'y a guère de possibilités de rotation rapide et efficace. Les joueurs ont même mis au point des arrangements pour pouvoir tourner plus facilement sans avoir à se battre entre eux dans les zones de mort. En conséquence, l'arsenal d'armes et de véhicules devrait être étendu avec des articles de mobilité, ou la carte devrait être adaptée.
Les options disponibles pour la rotation ne sont pas toujours fiables. Par exemple, les tyroliennes ne sont disponibles qu'à certains endroits sur la carte et les bateaux sont trop bruyants pour passer inaperçus.
this isn't going to work unless movement is added game is gonna be SOOOOOO rng its insane if you dont get zone then you die late game https://t.co/9id25a7vEE

— benjyfishy (@benjyfishy) January 20, 2020
Fusil de sniper d'assaut pour les scouts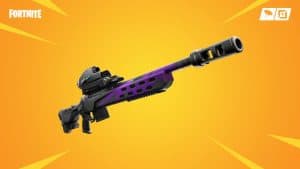 Désormais enroulé, le fusil de sniper Sturmspäher était une arme rarement utilisée mais extrêmement efficace. Gévoûté signifie que les objets sont temporairement retirés du jeu et enfermés dans une chambre forte. Il est possible qu'ils soient réintégrés dans le jeu par le biais de mises à jour et de nouveaux patchs.
Une carte météorologique a été intégrée dans la lunette du fusil, montrant les prochains yeux de la tempête avant même qu'ils n'apparaissent sur la mini-carte.
Le fusil sous-estimé pourrait donner un énorme avantage aux escadrons de la méta actuelle. Ceux qui disposent de moins de matériel et d'un équipement par ailleurs inférieur peuvent s'adapter à la rotation et s'adapter dans le temps.
Baller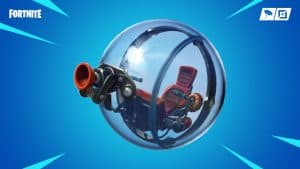 Les Mobility Items sont une chose ronde, et le Kugler était le plus rond d'entre eux. Le Kugler est un véhicule de déplacement, dans lequel le joueur est également protégé contre les dommages. Avec le patch 10.00, cependant, l'article a été démarré.
Si le véhicule offre un moyen créatif de se déplacer, il offre également un moyen d'en abuser. Les joueurs se sont cachés dans le Kugler, dans la zone de tempête, pendant que les adversaires s'affrontaient dans une petite zone. En cas de retour, l'article doit être adapté en conséquence.
baller shockwave harpon gun hunting trickshot #Fortnite #XboxShare pic.twitter.com/cum1sGfek0

— Djejsj (@Nouman2004) January 26, 2020
Bombes fantômes et grenades à impulsion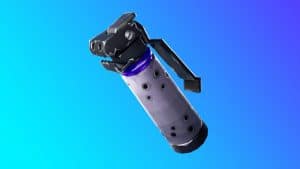 Même les petits objets peuvent faire une grande différence. La mobilité peut également être grandement améliorée avec des grenades et des bombes, selon la bannière Domenic « Chefstrobel » Strobel dans une interview. Avec les bombes d'ombre, vous devenez invisible pendant une courte période et bénéficiez d'une vitesse de déplacement accrue et d'un double saut. Les grenades à impulsion poussent les joueurs loin de leur position sans causer de dommages, comme sur un trampoline.