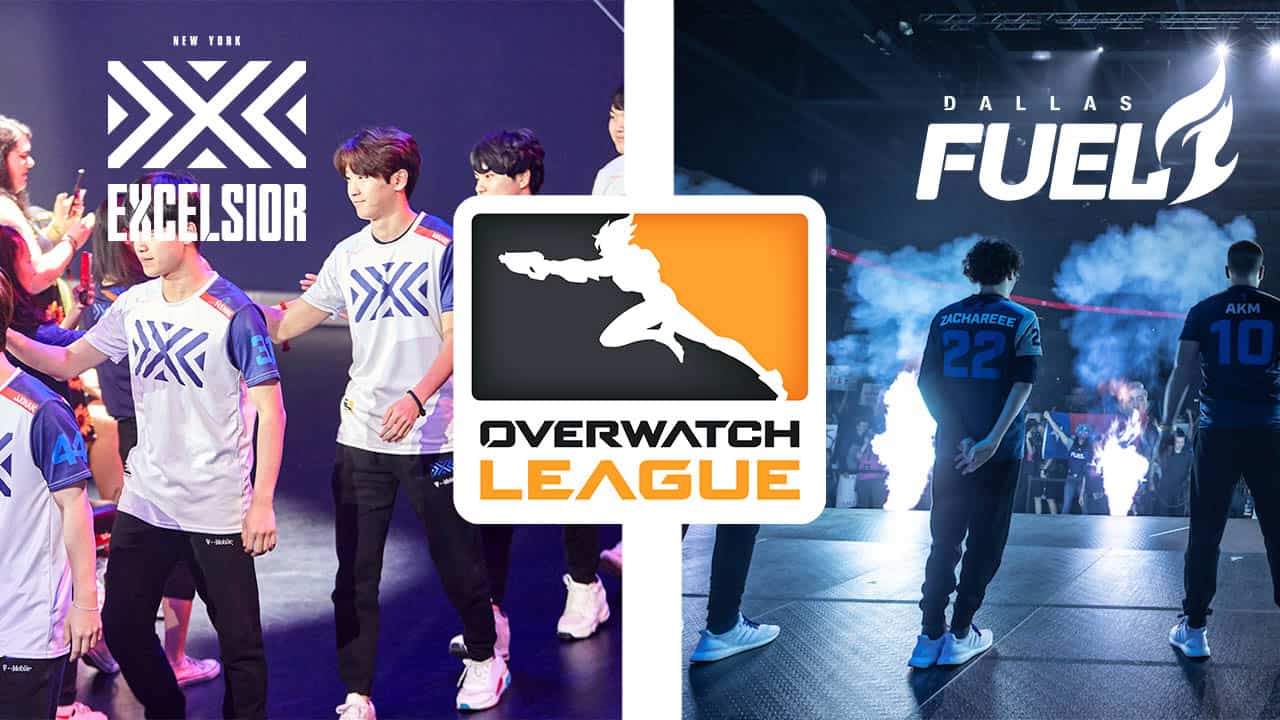 by in
The Overwatch League enters its third season. Right at the start there will be two home stand events. Both New York Excelsior and Dallas Fuel can enter the new season with home games.
After the San Francisco Shock won the final against the Vancouver Titans last season, the third year of the Overwatch League (OWL) will begin this weekend on 8 February.
Two home stands at the start
The season opens on two home stands, the teams' home game events. Both the Dallas Fuel and the New York Excelsior host the first games at the weekend and start an OWL year in which each team is allowed to hold at least one home stand.
Dallas will host not only the two Los Angeles teams, the Gladiators and Valiant, but also last season's finalists: Vancouver Titans and reigning champions San Francisco Shock.
In New York, however, the Toronto Defiant, London Spitfire, Paris Eternal and Boston Uprising clash
OWL with problems before the start of the season
Before the start of the season, however, negative headlines hailed for Overwatch. Many well-known faces from the scene will not be participating in the league for the third season. Especially the departures of Christopher "MonteCristo" Mykles, Erik "DoA" Lonnquist and Auguste "Semmler" Massonnat caused consternation among the community.
The three of them formed only the tip of the iceberg. In the dispute with the league, several employees also left OWL.
The current coronavirus epidemic has also already affected the Overwatch League. The home stands in Hangzhou and Shanghai originally planned for the following weeks have been cancelled. It is still unclear when the games will be made up for.
YouTube as new broadcasting partner
But not only in front of the camera there are numerous changes in the third season. After the two-year exclusive contract with the streaming platform Twitch has expired, YouTube is now the new contact point for the Overwatch League. The matches will be broadcast on the official channel and can be watched on the same place as VoD:
Meetings at a glance:
Dallas Homestand (Arlington Esports Stadium):
February 8th, 23:00 hours | Los Angeles Gladiators – Vancouver Titans
09.02. 01:00 | Los Angeles Valiant – Dallas Fuel
09.02. 23:00 | Los Angeles Valiant – Vancouver Titans
10.02. 01:00 | San Francisco Shock – Dallas Fuel
New York Homestand (Hammerstein Ballroom):
February 8th, 7:00 p.m. | Toronto Defiant – Paris Eternal
08.02. 21:00 | London Spitfire – New York Excelsior
09.02. 19:00 | London Spitfire – Paris Eternal
09.02. 21:00 | Boston Uprising – New York Excelsior
Are you looking forward to the return of the OWL? Tell us via social media!