In FIFA 20 Ultimate Team (short: FUT 20) the icons belong to the most coveted cards in the game. But we show you which players are not popular at all.
Since FIFA 18, FIFA players, regardless of the platform, are happy about the introduction of the so-called Icon Cards. With this introduction, old football legends reappear on the virtual turf.
Big plus for the icons: The players have a positive link to all other players. You need this link if you want to bring your team to 100 chemistry points. Elementary to fully exploit the strengths of your players.
Players like Brazilian Ronaldo and Dutchman Gullit have become an integral part of the FIFA elite.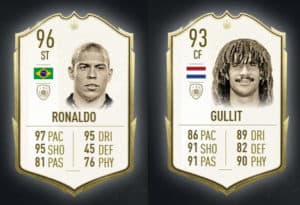 Exceptions confirm the rule
Besides the superstars there are also icons that are almost useless in the game. Here are the five icons that are most unpopular according to the futbin.com site.
5th place: Prime icon Gattuso
The 2006 world champions won the UEFA Champions League twice with AC Milan and coached them from 2017 to 2019, and currently trains SSC Naples, finishing tenth. At least his men recently won against Juventus Turin and Insigne even made it into the TOTW 20. The iconic card is unlikely to make it into a top list.
The Italian is not more successful with his Prime Icons card.
73 speed, 72 passing and a mobility of 71 makes the card useless for FIFA 20, so it doesn't help that this card has super defensive values. After all, he is the only player with his card in the list who has a positive voting record (82-75).
4th place: Ex-national goalkeeper Lehmann
Now it's getting negative: with a vote from 205-206, Germany's ex-national goalkeeper Jens Lehmann makes it to fourth place in the Iconic Flop Ranking.
The reason for his poor rating will surely be the frustration of the players who pulled him over a basic icon SBC.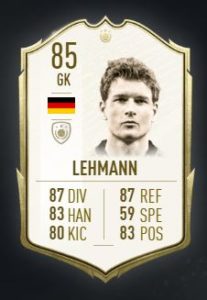 The minimum selling price of Jens Lehmann is currently 64,000 coins. Considering that the regular goalkeepers in FIFA 20 are available for almost half of that, it is hardly surprising that this card is hardly used.
3rd place: Manchester United legend Giggs
Ryan Giggs is a former Welsh winger who has spent his entire career with Manchester United, winning a total of 36 titles. As a FIFA 20 ticket, however, things unfortunately don't look so good.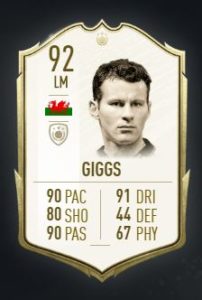 At first glance you can see solid scores, but despite an overall strength of 92, there are only two attributes that match this high figure. Only on crosses and dribblings his card has a rating of over 92, so you have to ask yourself how such a total strength comes together.
But the biggest shortcomings of the Welsh player are his skill and his weak foot. He can only perform three-star skills and has only two out of five stars on his weak foot. So with his weak right foot you don't need to dare to graduate.
This makes him very uninteresting in the game.
2nd place: The Dutchman flies out of FIFA
In second place is Marco van Basten. The Dutchman was removed from FIFA 20 at the end of last year due to the "Sieg Heil" affair. With his height of 188 cm and his low balance rating, he was primarily used as a tank in the offensive.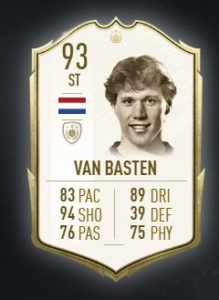 It is unclear whether the card was given a poor rating due to his faux pas. His basic icon has a rating of 89 and a balance of 704-513, so it is definitely positive. His middle icon on the other hand has a rating of 91 and a voting balance of 352-442.
1st place: Icon flop in FIFA 20
Let's come to the most unpopular icon map in FIFA 20, which is the basic icon map by Filippo Inzaghi.
Here the negative criteria of the previous player cards come together. As with Jens Lehmann, people will be upset with Inzaghi because they pulled him over the Base Icons SBC.
If he at least had good attributes, you could at least play him – but no. Just like Giggs, the Italian striker can only perform three-star skills, but has three stars on his weak foot, which is still too little for a striker.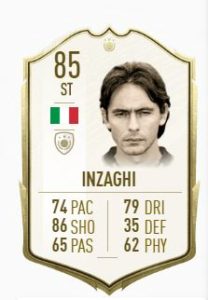 Have you already enjoyed the benefits of an icon? Which cards have disappointed you? Write to us via social media!