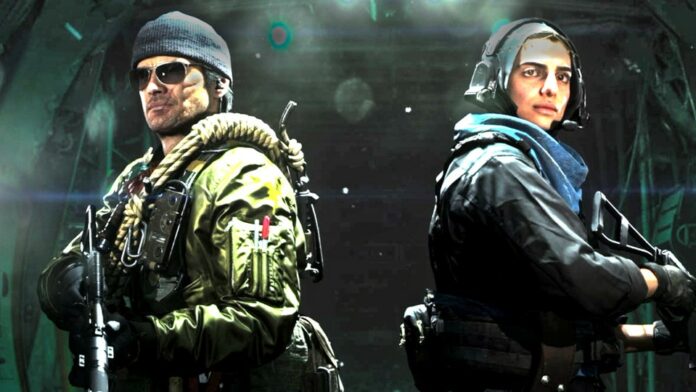 Call of Duty: Warzone is supposed to get a new map. However, there is currently confusion: Will it be the Ural map or Verdansk 2.0? We collect the most important rumors.
Call of Duty fans are currently not only anticipating overdue fixes for Warzone. Just as exciting is which new map will be playable next in Battle Royale and when it will appear. And here, there is currently some confusion: Allegedly, the rumored Ural map has been cancelled. Instead, it will probably be Verdansk in the 80s.
In the following, we summarize the most important information and claims that various CoD insiders have shared with the public. Keep in mind that there is no official confirmation of the new map yet.
Next warzone map: What is the current status?
Ural map rumors: In the past few months, new rumors and alleged leaks for the next Warzone map after Rebirth Island have been coming to light. According to these rumors, the Ural map is supposed to be the largest in CoD history and offer matches for up to 250 players at the same time. We have already collected all information for you:
New map for CoD Warzone: All info, leaks & rumors about the new map
Ural map allegedly cancelled: Now, however, the next map for Warzone is not supposed to be the Ural map after all, for which a release in April 2021 is supposed to appear. According to various well-known CoD insiders such as ModernWarzone and Nanikos, the Ural map has been cancelled or at least postponed.
By the way, the leak of the Ural layout was last shared by Nanikos on Twitter:
https://twitter.com/_Nanikos_/status/1378988998039769093?ref_src=twsrc%5Etfw%7Ctwcamp%5Etweetembed%7Ctwterm%5E1378988998039769093%7Ctwgr%5E%7Ctwcon%5Es1_&
Warzone success probably "not planned for": According to VGC reporter Andy Robinson, the Ural map was probably originally planned for Black Ops: Cold War and not Warzone. Activision is said to have not necessarily counted on the continued success of Warzone and thus not originally planned to integrate Cold War.
Therefore, the Ural map would have allegedly become the linchpin of a kind of "Blackout 2" (the Battle Royale mode of Black Ops 4). However, Activision probably decided against splitting the Battle Royale gaming community between two different Call of Dutys.
80s Verdansk instead of Ural map? According to the latest rumors about the new Warzone map, the new Battle Royale map will be an old one. According to the latest leak, some kind of Verdansk 2.0 is planned: A major overhaul is supposed to bring Verdansk to the 80s, thus adapting the map to the setting of Black Ops: Cold War.
The past as the future of Warzone? By the way, another rumor would already coincide with this leak on Warzone: Allegedly, the Call of Duty coming out in 2021 under the working title "Vanguard" is set in the time of World War II. According to Tom Henderson, a World War II map is also planned for Warzone – although ModernWarzone contradicts these claims.
New Warzone map expected with the start of Season 3: Regardless of which new map will ultimately be playable in Warzone, fans are expecting a release on April 22, 2021, which is when Season 3 of Black Ops: Cold War and Warzone will start. Of course, we will stay tuned for you.