The big mid-season update for Call of Duty: Warzone and Cold War is here, with new multiplayer maps, new sniper and more. We have all the info about the patch.
Season 2 Reloaded has started! The rest of the Season 2 content in Call of Duty: Warzone and Cold War is going live now: with the huge mid-season update comes new maps for multiplayer, a new weapon as well as new blueprints, two more operators and more.
And yes, you probably already guessed it – the download is once again huge. If you still have Modern Warfare installed, be prepared for 133 GB (not a typo). However, there is some good news regarding the storage space, you can read more about it in the corresponding section.
New weapon and blueprints in Season 2 Reloaded
This is the new gun: The new weapon in Season 2 Reloaded is a sniper: The ZRG 20mm Sniper is designed for very long distances and takes out enemies with a single shot to the head, shoulder or chest. Thanks to its fast reload speed and strong penetrating power, it could become a new favorite for snipers – the effects on the weapon balancing remain to be seen.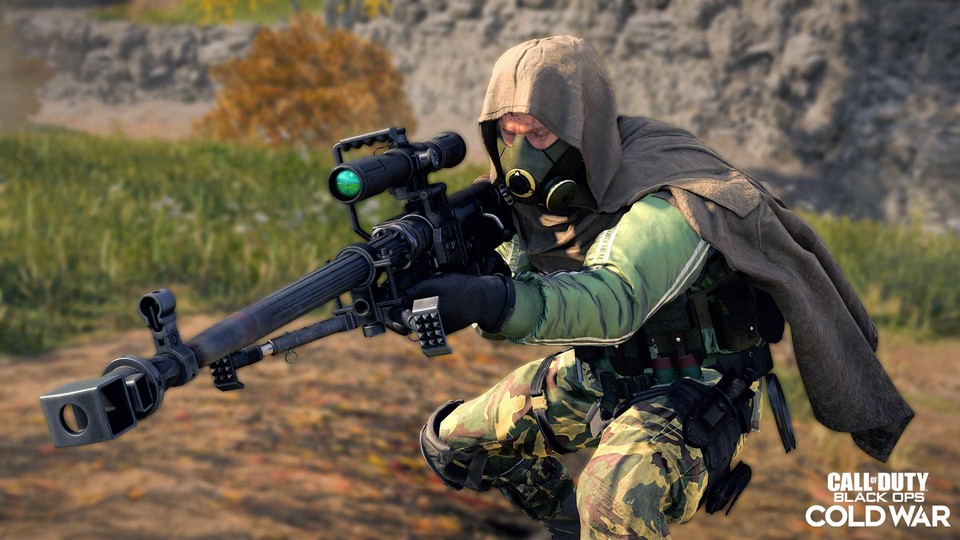 How to get the new weapon: Either unlock it through the associated challenge or take the easy (but more expensive) route and buy it in the "Jackpot Sniper" bundle.
Several New Blueprints: Throughout the rest of Season 2, several more bundles are expected to hit the store, offering you new weapon blueprints and cosmetics. Dragon's Greed", for example, contains two legendary blueprints with a gold look.
New maps in Season 2 Reloaded
Several new maps will be unlocked with the mid-season update – but the hotly anticipated new Warzone map is not included. Instead, multiplayer and zombies get a boost:
Miami Strike: 6-vs-6 map, a more compact version of Miami. Also, it's daytime here, so you get sun instead of neon lights. The area from the hotel is closed, but you'll be in smaller teams.
Mansion: 2-vs-2 and 3-vs-3, this map is unlocked for rotation in Gunfight and Face Off.
Golova: A large map consisting of a Russian village in the Ural Mountains and the surrounding area. It was already available for Outbreak, now for multiplayer. According to rumors, it will later become a part of the new Warzone map.
Sanatorium by Night: A new Outbreak region in the Ural Mountains. You already know the facility from multiplayer, but this time you'll explore it after sunset. Watch out for powerful zombies!
New multiplayer modes in Season 2 Reloaded
At the start of the mid-season, a new multiplayer mode will be available for you to choose from, followed by a second one later on. And this is how the modes work:
Multi-Team Hardpoint: The largest variant of Hardpoint to date starts immediately. A total of ten squads, each consisting of four members, fight for the hardpoints. You receive one point for every second that all team members are at the point. The first team to reach 1000 points wins.
Gunfight Tournament: This mode will be released in the coming weeks. You may already know the 2-vs-2 tournaments from Modern Warfare, soon they will start in Cold War as well.
New operators in Season 2 Reloaded
The two new operators are already known: Both belong to the NATO faction. The warrior Wolf will be available right from launch. He works alongside Woods to free Russell Adler and has a faithful four-legged friend by his side.
The fighter Rivas only appears in the course of the mid-season. She specializes in jungle fighting and guerrilla tactics.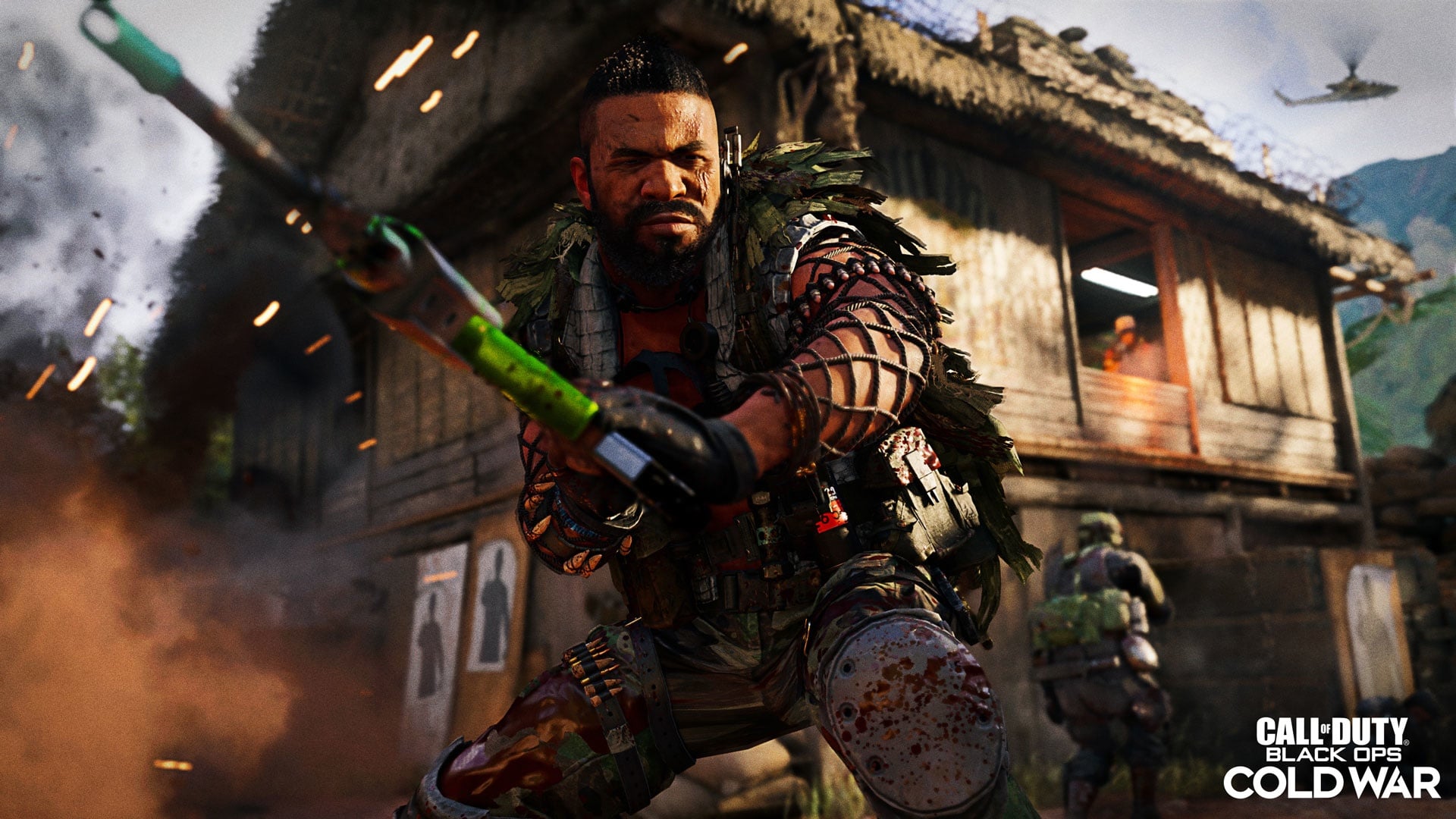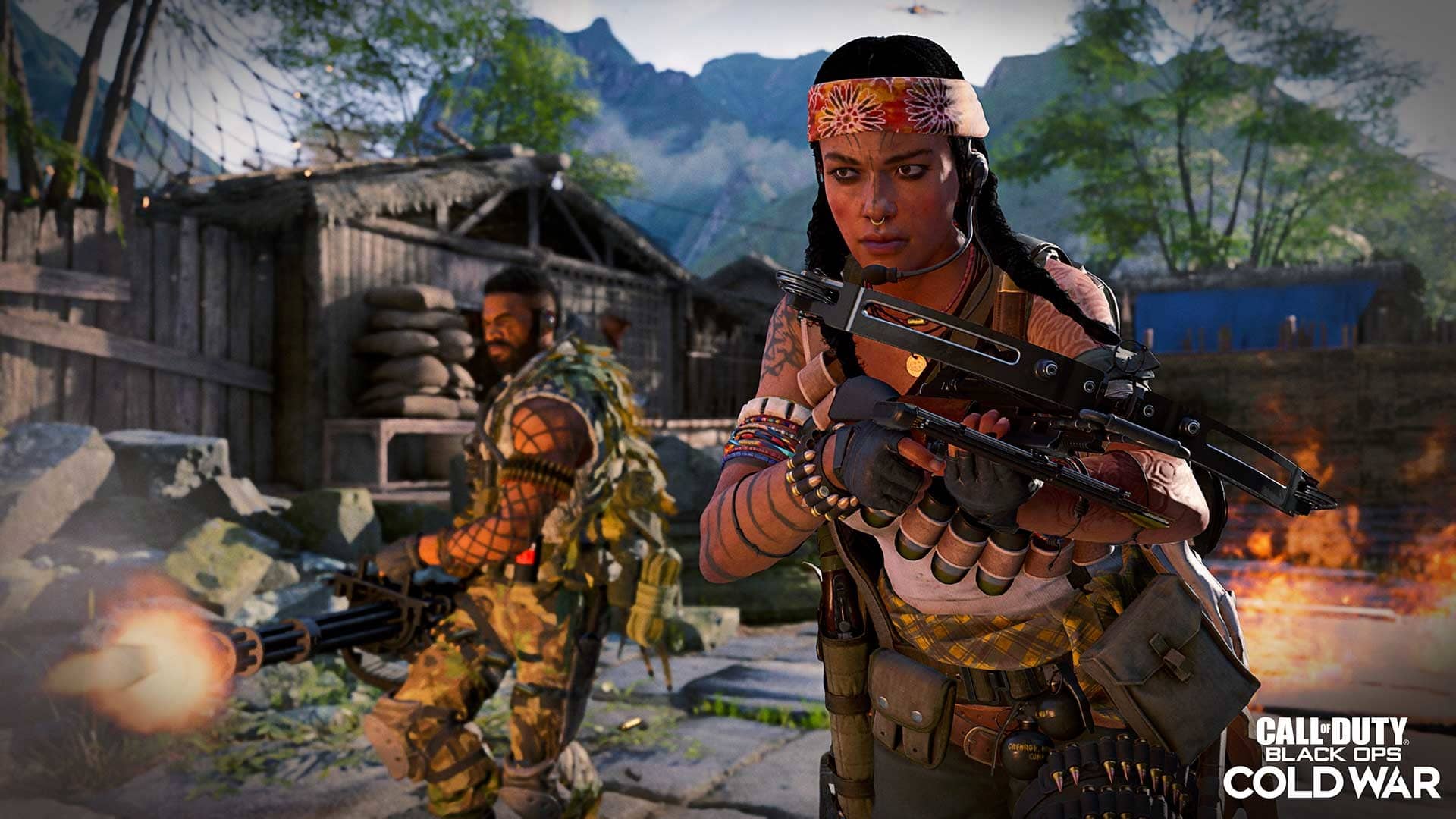 The download sizes of Season 2 Reloaded
We already warned you at the beginning – Warzone players in particular are in for a hefty chunk. The mid-season update is especially huge if you have Modern Warfare installed. However, the patch reduces the file size afterwards, so Call of Duty will take up less space on your hard drive.
Download for Cold War
PC: 8.1 GB
PlayStation 4: 7.4 GB
PlayStation 5: 12.2 GB
Xbox One: 9.1 GB
Xbox Series X/S: 14.2 GB
Download for Warzone
PC: 52, 4 GB (for Warzone alone) / 133.6 GB (for Warzone and Modern Warfare)
PlayStation 4: 52 GB
PlayStation 5: 52 GB
Xbox One: 57.8 GB
Xbox Series X/S: 57.8 GB
After installation, the file size reduces. On the PC, Warzone is then just under 12 GB smaller as a standalone, and even slimmed down by 30.6 GB in combination with Modern Warfare.