Just in time for the launch of the new League of Legends clash mode, Twitch is announcing League of Legends Week. In addition to the Twitch rivals, the streaming platform also unveiled a brand new tool.
Have you ever wanted to see the @LeagueOfLegends scoreboard while watching streams on Twitch?

Starting February 20th you can. pic.twitter.com/5j1jCL42Uz

— Gene Chorba (@gchorba) February 17, 2020
More information for spectators
The brand new Live Tracker for League of Legends on Twitch is without a doubt THE highlight of the theme week. The new tool will be available for all streamers starting February 20, 2020. With the tool, viewers will now have much more information available.On Twitch channels that incorporate the new tracker, users will now be able to access a wealth of information at the touch of a button. For example item builds, champion levels and many other statistics.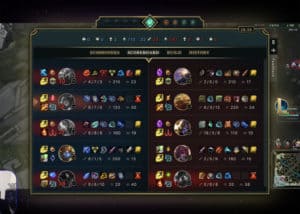 But not only information about the currently streamed game is displayed. The past games can also be retrieved via the Live Tracker: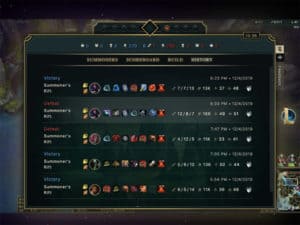 The additional information tool rounds off the viewer experience of LoL streams on Twitch perfectly. Instead of being dependent on the streamer or other websites as in the past, all relevant game statistics are now available in one place on Twitch itself.
Perfect timing for watching the streamers on Twitch in the new tournament mode League of Legends Clash. This will start two days after the launch of the Live Tracker, and from 22.02.2020, all players will be able to compete in tournament mode.
75,000 US Dollar prize money at Twitch Rivals
In addition to the new tool, Twitch is holding another community tournament for the streamers in League of Legends. 80 streamers will compete in a tournament with 16 teams and play for a total prize pool of $75,000.
Imane "Pokimane" Anys and Tyler "tyler1" Steinkamp are among those who will be playing. As a special bonus, spectators can win in-game tickets for LoL's Clash mode during the Twitch Rivals. As long as users have their riot account connected to the Twitch account, they can win a ticket by simply tuning in to the channels of Twitch Rivals or the participating streamers. So this week it is especially worth visiting the LoL channels on Twitch.Are you already looking forward to the new viewer options with the Live Tracker? Tell us about the social media!