A new leak is causing excitement among Star Wars fans. An entry was discovered on PlayStation Network under the name "Project Maverick".
https://twitter.com/psnrelease/status/1235166862591352832?ref_src=twsrc%5Etfw%7Ctwcamp%5Etweetembed%7Ctwterm%5E1235166862591352832&ref_url=https%3A%2F%2Fwww.esports.com%2Fneues-star-wars-spiel-78319
The latest project of EA Motive?
Is the now leaked title the newest project of EA Motive? The site kotaku had already reported that a still unannounced project is in development. The leak comes from a bot that runs datamining on PlayStation Store and apparently hit a gold mine.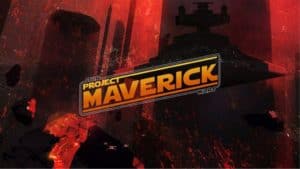 Although there were no product details or even a release date, the accompanying picture allows some speculation. So it's easy to identify a Star Destroyer of the Empire, further down the picture you can also find a small group of X-Wings.
So the temporal background of the game should either include the original trilogy or be between episodes III and IV. More can unfortunately not be derived from the sparse information yet.
Most recently EA Motive worked together with DICE on Star Wars Battlefront II, which was released in 2017.
Are you looking forward to a new Star Wars game? Tell us via social media!