Een nieuw lek veroorzaakt opwinding onder de Star Wars fans. Er werd een bericht ontdekt op PlayStation Network onder de naam "Project Maverick".
https://twitter.com/psnrelease/status/1235166862591352832?ref_src=twsrc%5Etfw%7Ctwcamp%5Etweetembed%7Ctwterm%5E1235166862591352832&ref_url=https%3A%2F%2Fwww.esports.com%2Fneues-star-wars-spiel-78319
Het nieuwste project van EA Motive?
Is de nu gelekte titel het nieuwste project van EA Motive? De site kotaku had al gemeld dat er een nog onaangekondigd project in ontwikkeling is. Het lek komt van een bot die datamining uitvoert in de PlayStation Store en blijkbaar een goudmijn heeft geraakt.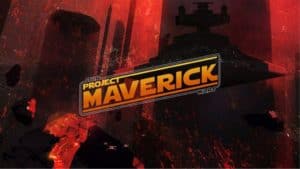 Hoewel er geen productdetails of zelfs maar een releasedatum waren, laat de begeleidende foto enige speculatie toe. Het is dus gemakkelijk om een Star Destroyer of the Empire te identificeren, verderop in de foto is ook een kleine groep X-Wings te vinden.
Dus de temporele achtergrond van het spel moet ofwel de originele trilogie bevatten of tussen episodes III en IV liggen. Meer kan helaas nog niet worden afgeleid uit de schaarse informatie.
Onlangs werkte EA Motive samen met DICE aan Star Wars Battlefront II, dat in 2017 werd uitgebracht.
Kijk je uit naar een nieuw Star Wars spel? Vertel het ons via sociale media!