by in
In Genshin Impact, you can now jump into an event together and earn rewards such as primary rock, experience and promotion materials.
Today, on October 11, 2020, the first major event of Genshin Impact since its release in late September started. And although the game is mainly focused on the single player mode, the event is entirely dedicated to the multiplayer or co-op mode.
Requirements: Before you can participate in the co-op event called "Elemental Furnace", you must have reached adventure level 20 and have completed all quests of the 2nd prologue act "For a Tomorrow without Tears", as well as "A Big Step for Alchemy?" at Timaeus in Mondstadt.
If you want to know if it's worth the effort, read the GameStar test with Genshin Impact rating. In it we also go into detail about the controversial payment system with Gacha heroes:
– You have to ignite the elemental stove
– After that it is your task to carry elemental lumps in them
– They appear automatically in the arena and sometimes by defeating enemies.
– You can only carry one type of elemental lump at a time. If you pick up another one, the old one is replaced.
– The elemental clumps react with other elements of your spells. If they are exposed to such reactions too often, they will disappear.
– If you collect elemental clumps of the same type for a long time, you can transport them more efficiently.
If you are not already in a group, the game will automatically assign you one when you start the event. You cannot play the Genshin Impact co-op event alone.
Rewards of the co-op event
Like the world bosses, the rewards of the co-op event are hidden behind the endurance system of Genshin Impact. Once you have successfully completed the quest, you must pay 40 Primordial Resin. Then you will receive:
– 200 Adventure XP
– 25 Friendship EP
– 25 – 27 "The words of an adventurer"
In addition to this, there are a number of Achievements that are directly related to the event and give you further rewards such as Primeval Rock. Details can be found in the following four screenshots: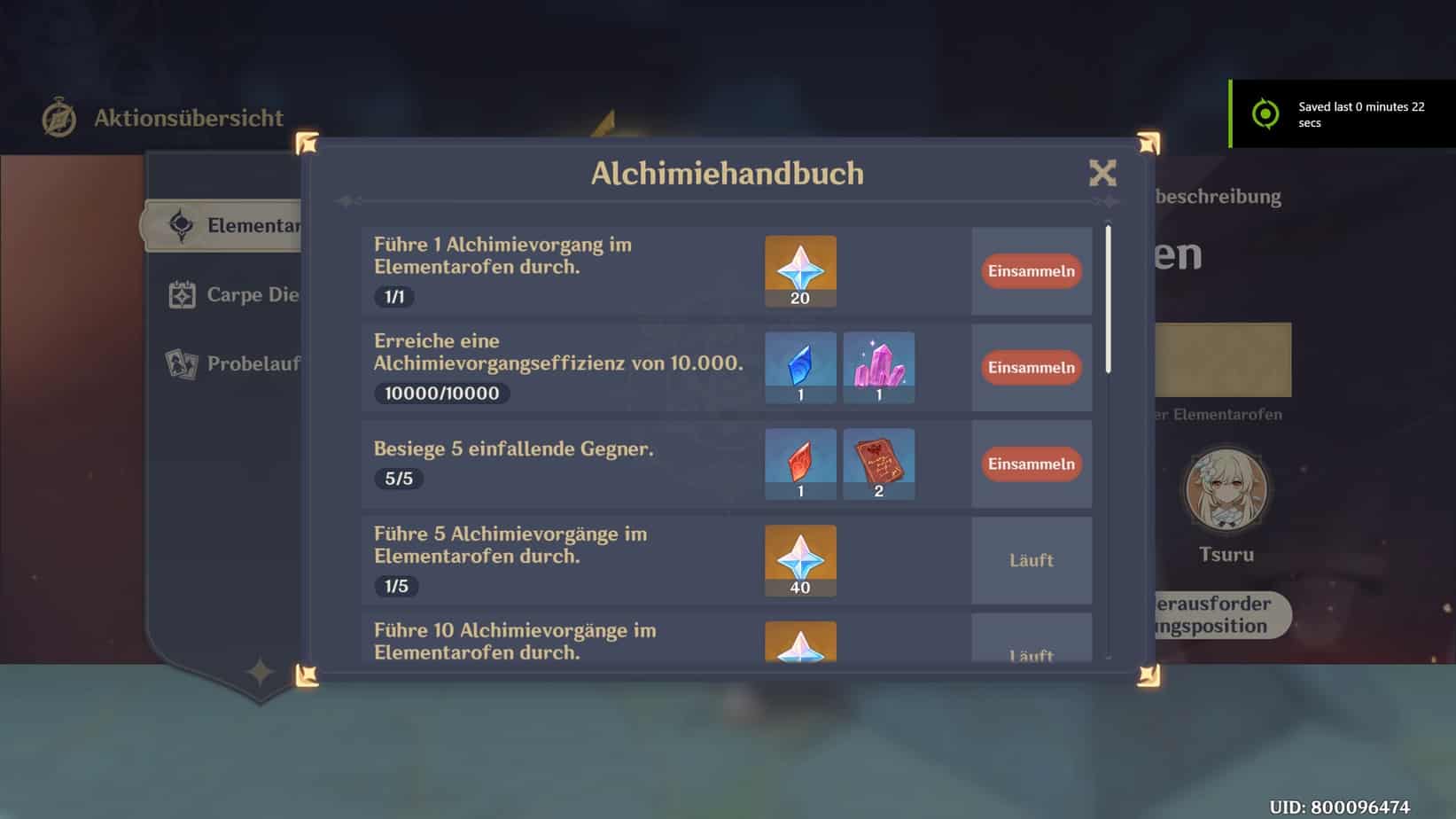 Reward 1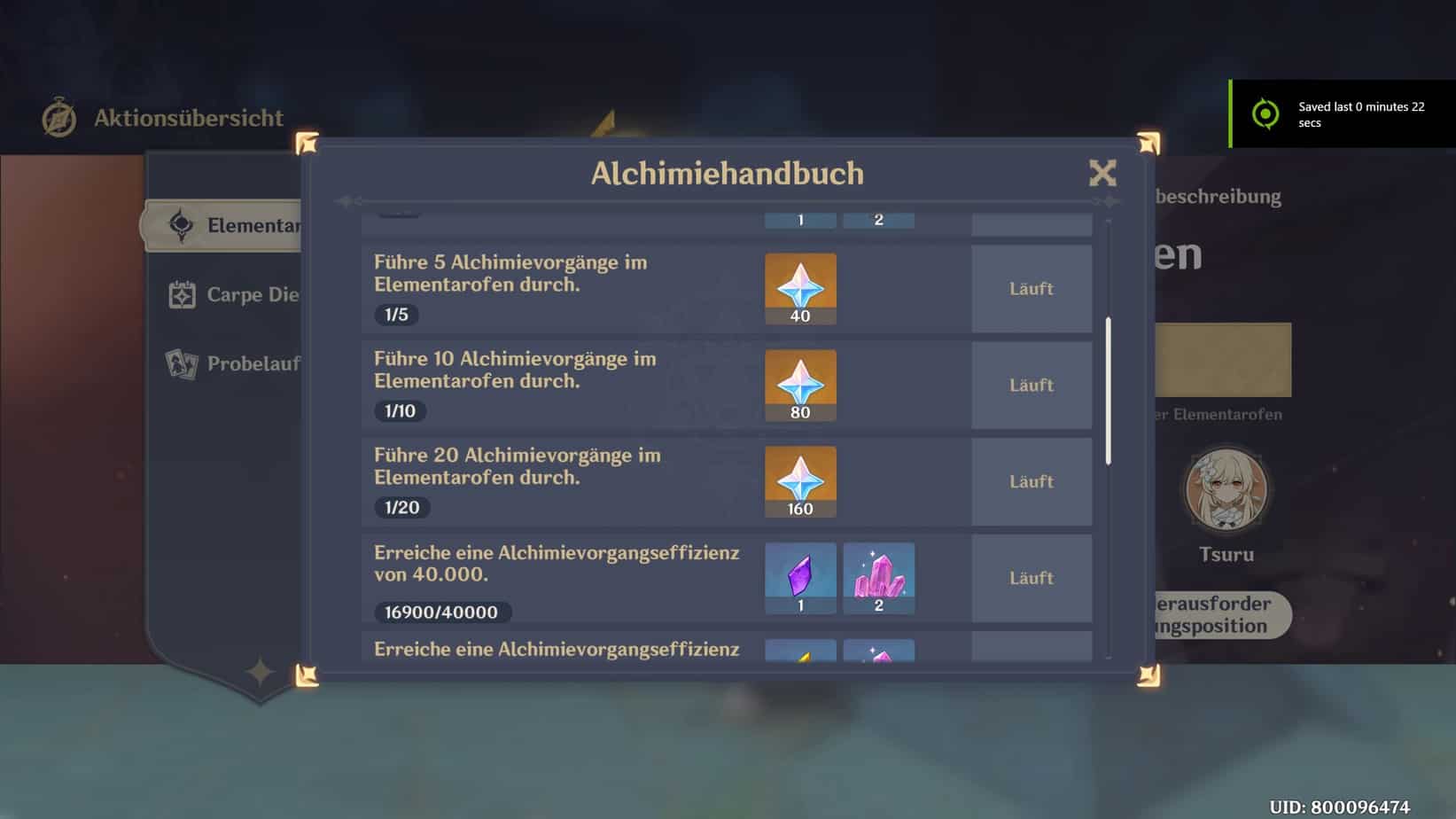 Reward 2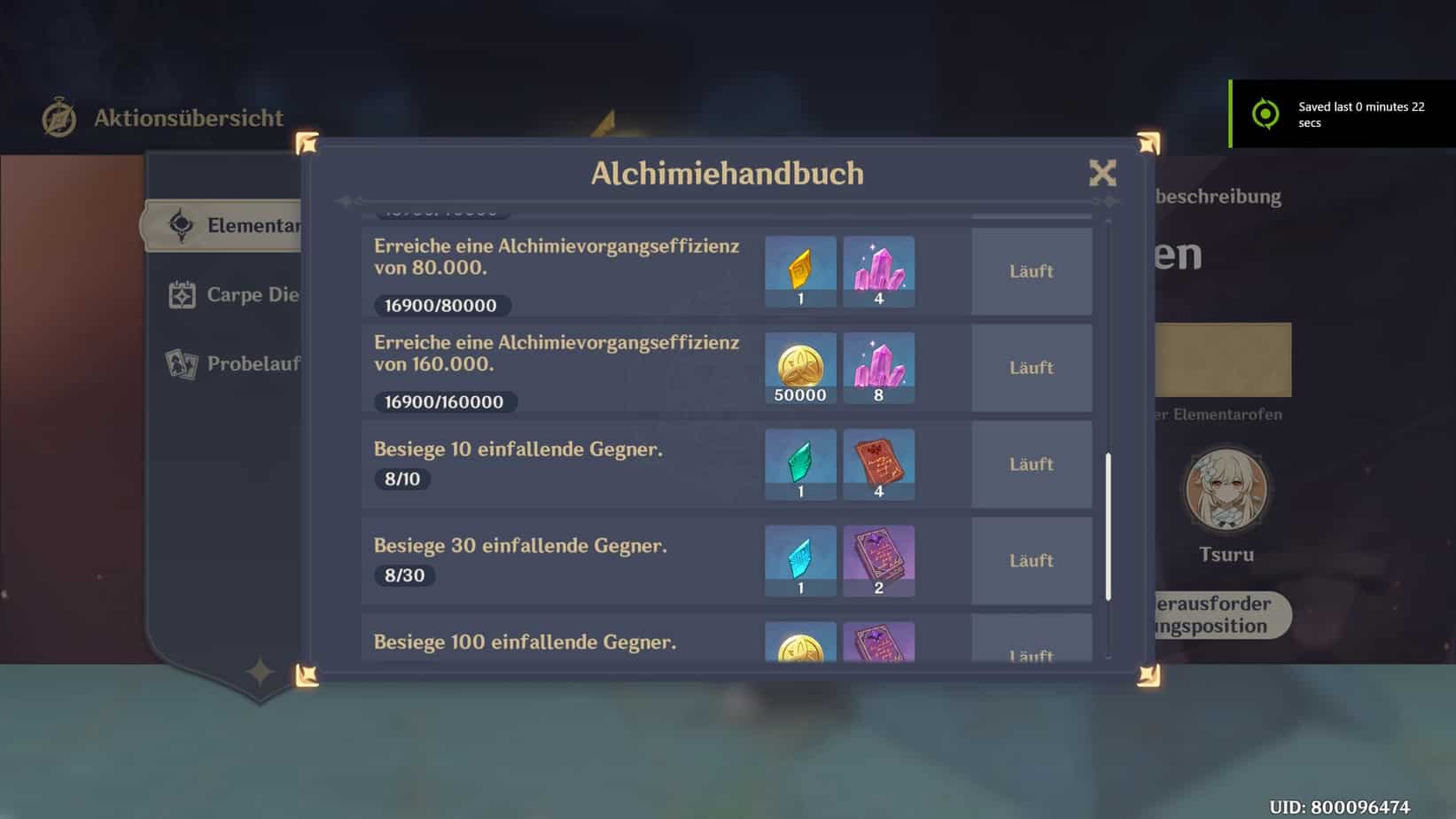 Reward 3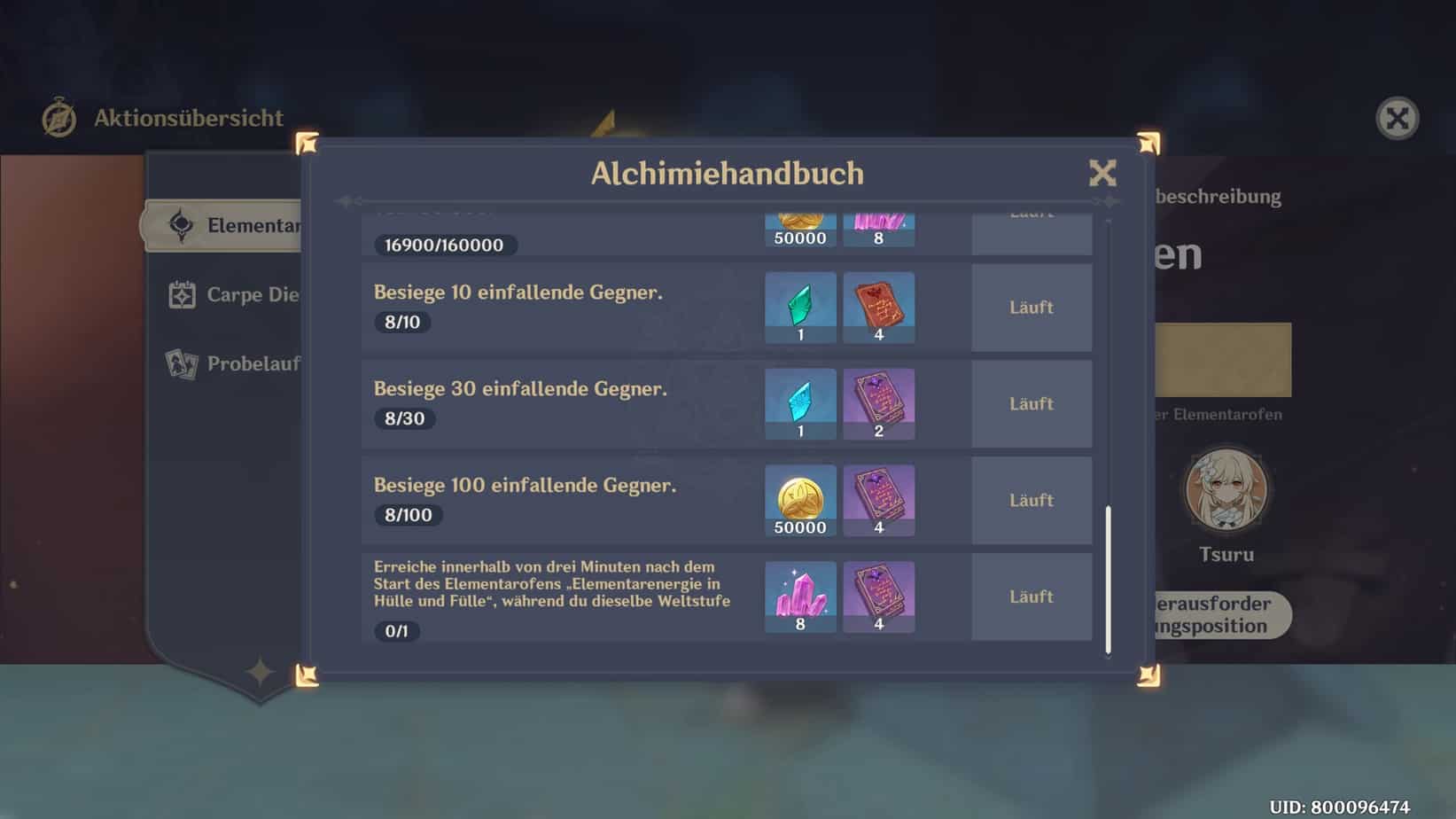 Reward 4
What is the next step with Genshin Impact?
The developer has already published a rough plan for future updates including the release date. So there should be two more updates in 2020, which will also add new events. In spring 2021, however, there will always be an additional area. Thanks to Leaks we also know the supposed next characters.