A 4X strategy game in space: Epic Games is giving away Galactic Civilizations 3. But who is the free game right for?
Dominate space, fight laser-thundering battles and never lose sight of research and development: Galactic Civilizations 3 is along the same lines as Civilization: Beyond Earth or Stellaris.
How long does the campaign run? From January 13-20, 2022 at 17:00 each day, Epic is giving away the 4X or Global strategy game to anyone who wants it. Epic is offering the basic version of the game for free. This already includes a full story campaign, a sandbox mode and "dozens" of different races.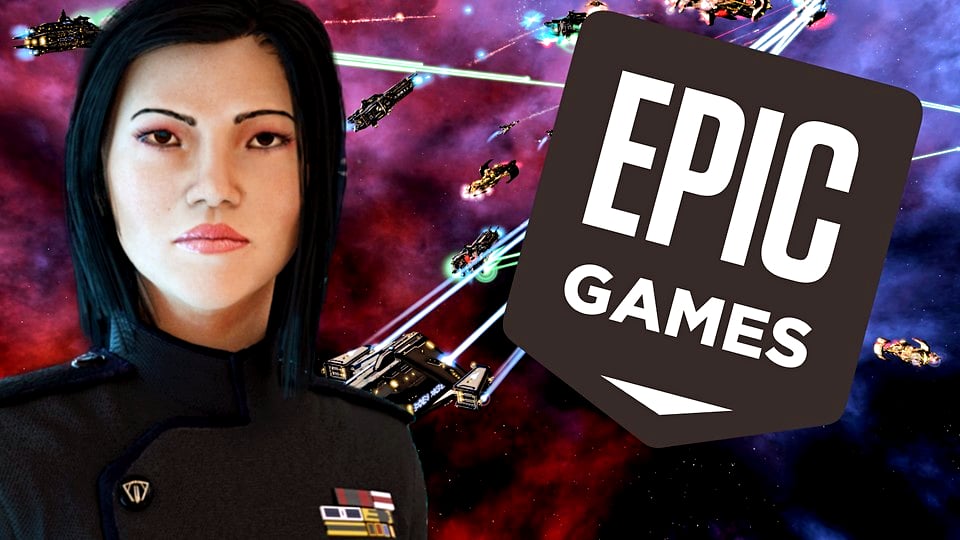 But is the gift even worth your time? We give you the lowdown on what the new Epic gift offers and whether it could be the right game for you
Who is Galactic Civ 3 for?
You can either create your own sandbox freely according to your preferences in Galactic Civilizations 3 or follow a story campaign. As usual in 4X games, you have several races to choose from.
Like Sid Meier's Civ series, Galactic Civilizations 3 is turn-based. You move your troops across a map that spans many solar systems and is divided into hexes. In this way you conquer important systems to gain resources for your shipbuilding and territorial expansion.
For the galaxy is filled with up to 100 other factions that also have great ambitions. To stay one step ahead, you research new technologies, manage a complex economic system and tinker with your spaceships to make them more powerful and dangerous.
If war doesn't appeal to you, you have cultural supremacy, technological advancement or political alliances to achieve victory. This again reminds us of the great role model: If you enjoy Civilization and/or Stellaris, Galactic Civilizations 3 could be the right game for you.
What does the community say about GC 3?
Fans of the game praise, among other things, the high degree of complexity for which 4X games are known. The fact that every game is different also earns praise from players. Fans of hardcore strategy games are also pleased with the steep learning curve. Steam player The Crescent Hawk is very enthusiastic:
This is the 4X RTS I've been looking for for so long. It's an amazing game with more depth than I'd like. I'd rather play it… Well done Stardock, really well done.
The depth aspect of the game, meanwhile, is less to the liking of some newcomers to the genre in Galactic Civilizations 3, as it is easy to become overwhelmed and frustrated. In addition, many players complain about technical problems. Steam player Psychosiz, for example, wanted to give the game a chance, but couldn't get it to work:
All in all, I can't say whether this game was good or bad, I can only say that it didn't work for me.
You can see even more visual impressions of Galactic Civ 3 in our screenshot gallery:
Galactic Civilizations 3 - View Screenshots!
What is the current state of the game?
Galactic Civilizations 3 gets significantly more positive than negative reviews on Steam, which suggests a mostly good state of the game. However, this can vary from PC to PC.
Developer Stardock Entertainment has released updates for the game until August 2021, most recently dedicated to bug fixes and game balance. In view of the distant release in May 2015, this shows the motivation to continue making improvements to the game.
Get interested? Click here for the free Standard Edition of Galactic Civilizations 3:
(Click here for the epic gift)
What else about the game?
Over the course of time, the developers released a whole 17 DLCs and expansions, some of which are available for free, but most of which require a fee. The most important DLCs are also available for purchase on Epic, including the two major expansions Mercenaries and Intrigue.
Mercenaries (around 8 euros): A new story campaign, two new factions and a mercenary feature.
Intrigue (around 17 euros): Political expansion revolving around the choice of one's own form of government, confederations and political crises.)
In addition, there is a series of smaller DLCs with precursor worlds, a prequel campaign on human history or mech combat robots for your army.