A new mod for Cyberpunk 2077 aims to make Night City even more versatile by taking an iconic feature from Watch Dogs.
The modding community for Cyberpunk 2077 is still very active and tries to enhance the game not only with performance and graphics mods. The "Kiroshi Opticals Crowd Scanner" was created by modders Alien and BadAssGodFather, and brings a popular feature from Watch Dogs into the game.
Each NPC gets its own story
In the dystopian future of Cyberpunk, digitalization plays a big role. With the right augmentations, not only can computer systems be hacked, but people can be hacked as well to gain valuable information.
This is what the new Crowd Scanner mod wants to show you by generating a random background story for each NPC. If you scan a citizen, you will be provided with interesting information about the past, current circumstances and important events in the person's life.
The results are not as random as you might think and depend primarily on the character's appearance. A good-looking NPC in a suit will get a different background story than a gang member from the street, for example.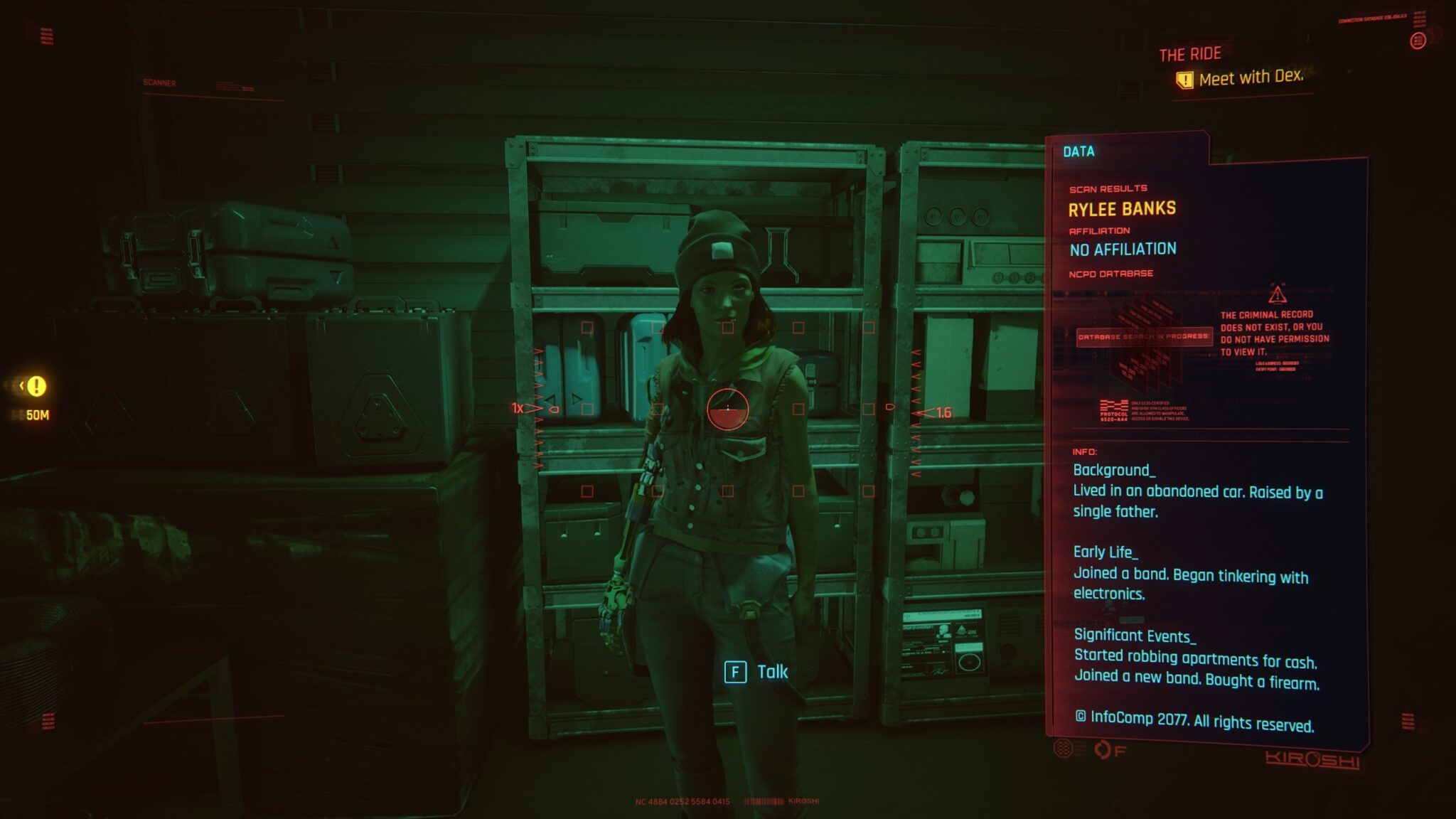 How to install the mod:
First you need a current version of Redscript (Click here to download)
Download and extract Kiroshi Opticals-Crowd Scanner(Click here to download)
Drag the r6 folder into the Cyberpunk 2077 game folder
The language of the displayed text in the game can be customized to your liking, as Alien explains in detail on nexusmod. You just have to adjust the text.reds files and even have the possibility to gender the language.
The behavior of the NPCs has been reworked with update 1.2. You can read how good Cyberpunk has become with the new patch in our review of Cyberpunk 2077 Patch 1.2.