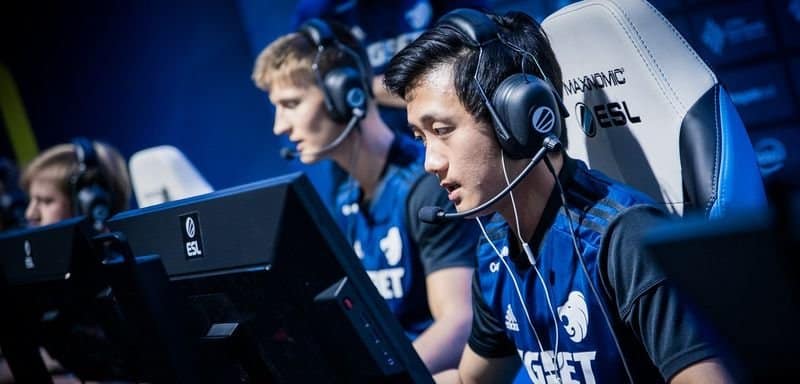 by in
The obligations at Astralis do not end. After es3tag already comes as a reinforcement in summer, the Danes are now probably expanding their roster again.
At the beginning of the week it was still a mystery whether there will be another access at Astralis.
Jakob "JUGi" Hansen is supposed to have been signed with Astralis, according to a report of the Danish TV2 channel. The current major winner is thus adding another player to his roster, after Patrick "es3tag" Hansen's contract with Heroic was announced in March as his contract with Heroic expires on 1 July.
JUGi is Free Agent is supposed to join the team with immediate effect and serve as a backup. He previously played for Tricked, OpTiC and most recently North.
Astralis plans to broaden his lineup in the future to avoid travel stress and to create breaks for players. An official confirmation from Astralis is still pending regarding the JUGi commitment.
Lineup Astralis
– Nicolai "device" Reedtz
– Peter "dupreeh" Rasmussen
– Andreas "Xyp9x" Højsleth
– Luke "gla1ve" Rossander
– Emil "Magisk" Rime
– Danny "zonic" Sørensen (Coach)
– Jakob "JUGi" Hansen (backup)
– Patrick "es3tag" Hansen (replacement as of July 1)