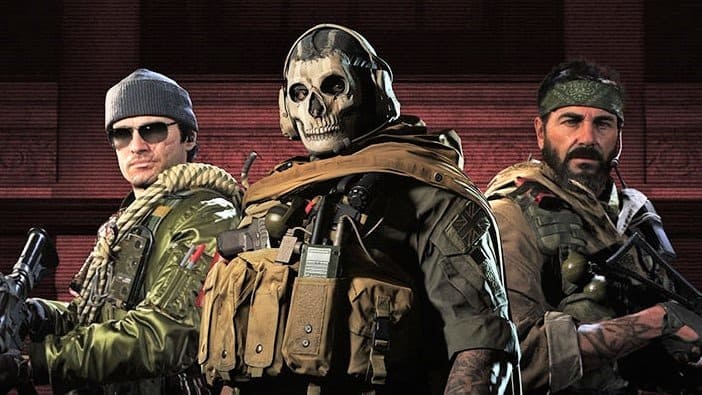 by in
New playlists and gameplay improvements start in Call of Duty: Warzone and Cold War. We have all the information and the patch notes in German.
The latest updates for Call of Duty: Warzone and Cold War are live. The weekly playlist update is now always available on Thursdays. So from now on you can hop into the action with new playstyles in Battle Royale and the 2020 CoD multiplayer.
But even apart from that, some changes have been made to CoD: Cold War and Warzone. The patch notes are available in the Battle.net client. But you don't have to bother, we'll list all the new features here.
Info: The update seems to be server-side only. So there should be no download necessary.
What you can expect in the mid-season patch for CoD Black Ops: Cold War next week, you can read in another article:
All update information at a glance
CoD Warzone: Playlist update
Added:
Plunder – Quads
Rebirth Island – Mini Royale Duos, Resurgence Trios.
Removed:
Plunder – Blood Money Trios
Rebirth Island – Mini Royale Quads
CoD Cold War: Playlist Update
Added:
Raid and Crossroads Strike 24/7
Gunfight Blueprints
Dirty Bomb Duos
Changed:
Nuketown '84 Holiday has been replaced with Nuketown '84.
General corrections in the patch
Daily Challenges
Fixed issue that prevented new daily challenges from being displayed.
Fixed issues that prevented the following daily challenges from being counted correctly: "Team Deathmatch Challenger", "Hardcore Challenger", "Hardcore Champion".
Season Challenges
Fixed an issue that could cause progress on the Mass Casualty challenge to not be tracked when using a Cruise Missile.
Update content for Warzone
Gameplay changes in the latest patch notes only affect the balance adjustments that already went live in CoD: Warzone on January 6. Specifically, there are nerfs for the four overpowered weapons DMR-14, Type 63, MAC-10 and Dual-Diamattis. What exactly has been changed, you can read here:
Update content for Cold War
Multiplayer changes
Modes:
Gunfight: Added additional models and collisions to prevent enemies from being killed at their spawn at the start of a match in the game show.
Combined Arms: Adjusted the time in Assault that a zone is taken.
Scorestreaks
H.A.R.P.: Fixed an issue in Hardcore modes where spy planes could overwrite the active mini-map when leaving the map, even if an H.A.R.P. was still active.
Care Package: Fixed a rare crash that could occur when retrieving a holiday package.
Operator Missions
XP values for operator missions have been adjusted.
Zombies changes
Stability
Added various stability fixes.
Gameplay
Various map exploit areas have been closed.
Fixed an issue that prevented the ammo mod from displaying on the player's weapon immediately after using the Pack-a-Punch.
Dead Ops Arcade 3
Fixed an issue where the player could load with the wrong operator skin in Dead Ops Arcade.
Fixed an issue where the player could get knocked down when running under a spike trap.
Fixed various issues with effects occurring when transitioning from solo play.

Fixed various issues with particle effects.
Onslaught (PS4/PS5 only).
Fixed an issue where a player could lose their Bronze Chalice after a private match.
Other issues currently plaguing current CoDs include a weapon that got better with paid skins and players using tricks to avoid the unwelcome SBMM. We've also gathered for you what we already know about Season 2 of CoD: Cold War and Warzone.