Blizzard has announced what"s next for World of Warcraft: Dragonflight in 2023, its second year of release
This year saw the release of Dragonflight, the next big chapter of World of Warcraft. As Blizzard has now confirmed once again, it will continue furiously in 2023. A comprehensive roadmap for the coming year shows us exactly how.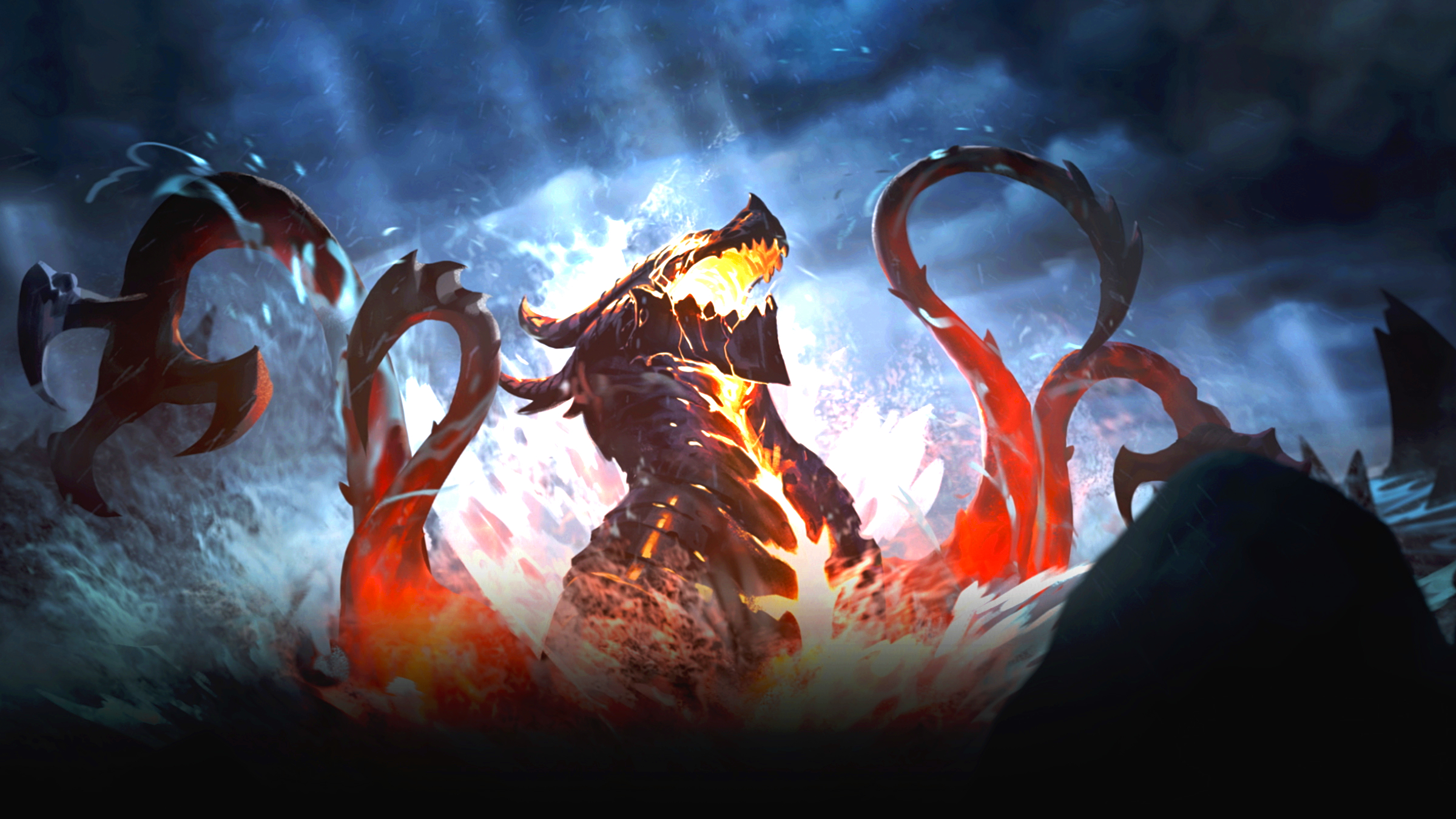 What content is planned?
Planned contents for 2023 in the short overview:
Six content patches (including two major updates)
Updates for known systems and holidays
New dungeon experiences
New story quests and quest campaigns
New feedback options to the developers
A new trading post system
Items of poor/unusual quality as transmog templates
New Items
Fewer and shorter breaks without new content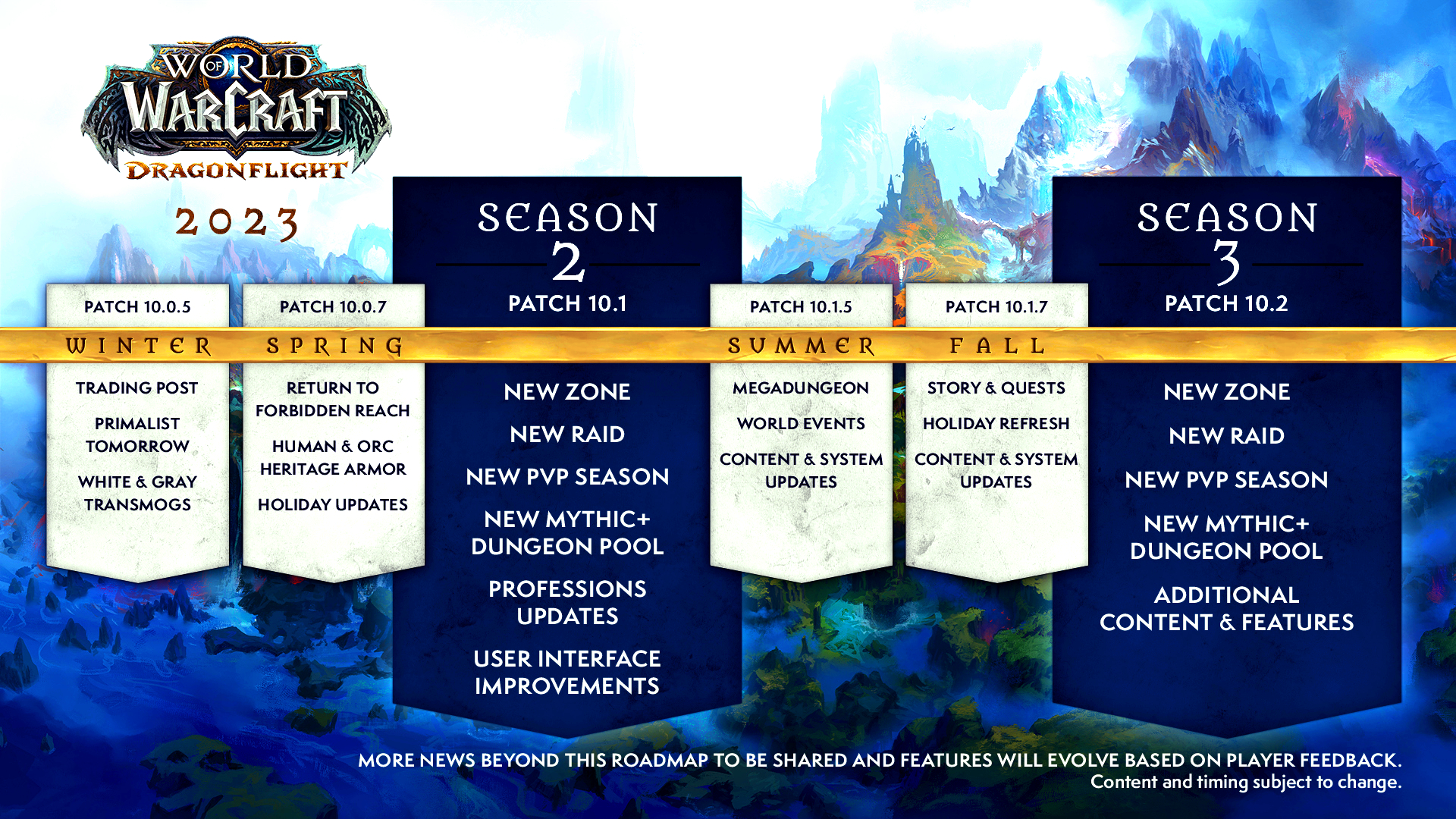 The new contents in detail
Seasons 2 and 3- A total of six content patches are planned for 2023, to be released evenly distributed throughout the year. Part of these patches are also the traditional comprehensive updates (seasons) released with each expansion, with new zones, raids, updates to professions and seasonal rewards.
Update 10.0.5- With the update 10.0.5 the trading post system and further unnamed content for the area "Morning of the Primalists" shall be added. With the trading post system, one should be able to obtain cosmetic items and items of poor and common quality as transmog templates. The update is scheduled to be released in spring 2023.
Update 10.0.7- Shortly after that the update 10.0.7 is supposed to come out. This will mainly bring new tasks, according to the description of the roadmap:
"10.0.7 brings a new quest campaign and repeatable world content on the Forbidden Isle, as the Dracthyr (accompanied by some unexpected guests) return to the place of their imprisonment to learn more about their origins and fate. This content heralds the next big chapter of Dragonflight and once completed, it will become quite clear where our journey takes us next. In addition to this new content, we also plan to add quest lines for Tradition armour for both Humans and Orcs, update some of our recurring holidays, and more "
We have also had our experiences with Dragonflight. You can see the results here:
Update 10.1.5 and 10.1.7- In the second half of the year, the content updates 10.5.1 and 10.1.7 are to follow and bridge the time between the second and third major update. No exact contents have been named yet. According to Blizzard, they will definitely bring more story, more content, more rewards, more events, more technical improvements and fewer breaks in between
Outside the big updates- However, new content and improvements are also expected to appear outside the big patches:
"In between, we also want to expand and develop our world with new world events, updates to systems and familiar holidays, new dungeon experiences, new chapters in the story, and video sequences that can serve as epilogues or prologues for the next big step in the adventure. Most importantly, we want to create more opportunities to respond to your feedback and add or change elements as requested by our players "