by in
Sony has released further details of the new next-generation console as part of the PlayStation 5 showcase – the price and release date are now also known.
The release date: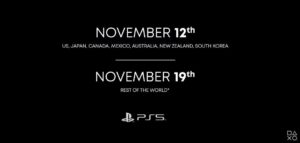 The console will be available in America, Japan, Canada, Mexico, Australia, New Zealand and South Korea on November 12, 2020. All other countries including Germany will have to wait until 19.11.2020.
From 17 September onwards, however, you can pre-order the PlayStation 5 from selected retailers.
The prices: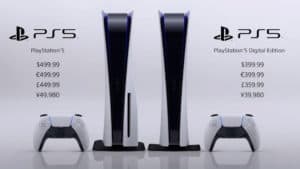 Two different editions of PlayStation 5 will be released with two different prices. For the edition with drive Sony charges 499.99 €. For the purely digital version 399.99 €.
The highlights of the showcase with God of War 2
In the almost 40-minute presentation, however, the focus was primarily on updates to the new games. Among the big highlights were Final Fantasy 16 and Call of Duty: Black Ops Cold War, which shone in the gameplay trailer of a single player campaign.
Furthermore, titles such as Spiderman: Miles Morales, Resident Evil: Village, Devil May Cry 5, Harry Potter: Hogwarts Legacy and Demon's Souls were presented in spectacular trailers.
But Sony saved a big hit until the end of the showcase: God of War 2 will be released in 2021. In the sequel to the popular action adventure, Kratos and Atreus await the dreaded Ragnarok.
You want to see the showcase for yourself now? Here you can find the complete replay:
Xbox presents
Microsoft has already published price and release information for its Xbox Series X and the small Series S at the beginning of September. The PS5 competition will be released on November 10th and will cost $299 without and $499 with an optical drive (Series X).