The shooter will also be supplied with new content after release. And some of it is free, not only for owners of the Season Pass.
The release of Far Cry 6 is still to come, but we already know exactly which DLCs and free content await us afterwards. Of course, the story campaign around the embattled island of Yara won't be the only one – Ubisoft is offering a full Season Pass, similar to the one for Assassin's Creed Valhalla.
We have collected all the information on costs, content and more for you. The official roadmap for Far Cry 6 gives you an overview: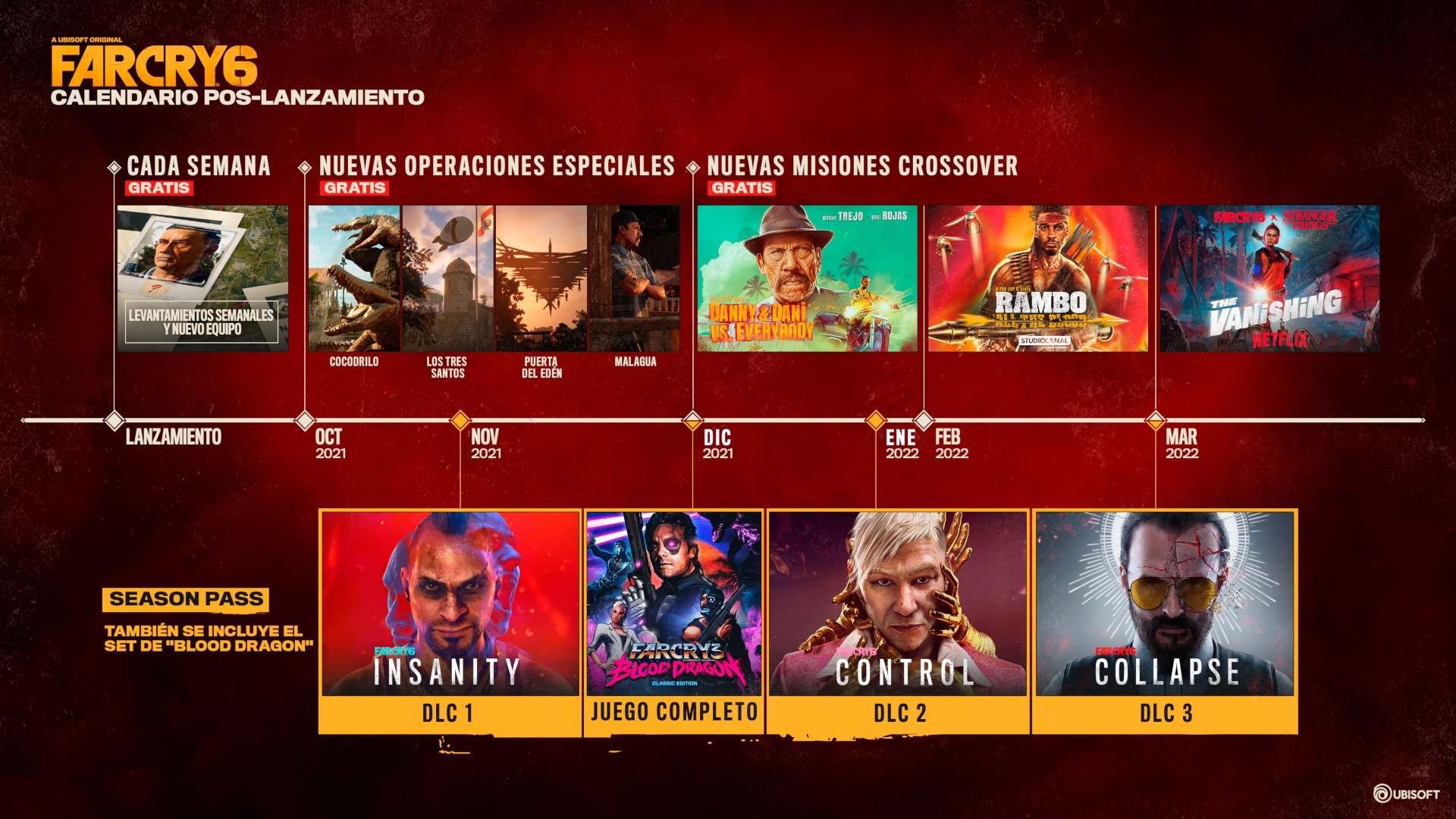 What content will be released after the launch of Far Cry 6?
– Free: Stranger Things, Rambo and more.
Every week from launch: With the "Insurgency" missions, new content appears every week. In them, you hunt down followers of the villain Castillo and collect new equipment. They are only playable once you have completed the main campaign. In the main campaign you should enjoy more freedom this time – but that also has disadvantages.
– October to December 2021: Four more special operations will take you to new areas of Yara where you have to destroy chemical weapons. These missions can also be played together in 2-player co-op.
– December 2021: Crossover mission "Danny and Dani vs. You fight alongside Danny Trejo, better known as Machete.
– February 2022: Crossover Mission "Rambo – All The Blood". This time you will meet a Rambo fanatic with whom you will experience a bloody 80s adventure.

– March 2022: Crossover Mission "The Vanishing". In this mission, which is based on the Netflix horror series Stranger Things, things get creepy. And very personal: you have to save your faithful canine companion Chorizo!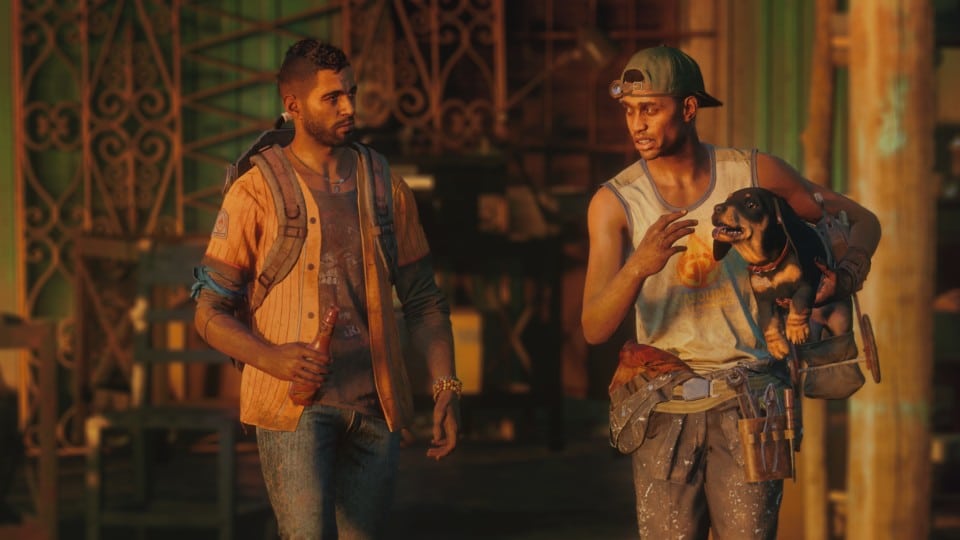 This is what's in the Season Pass of Far Cry 6
The Season Pass costs 40 euros and is automatically included in the Gold, Ultimate and Collector's Edition. It contains the cosmetic Blood Dragon set and a lot of playable content.
Far Cry 3: Blood Dragon: Season Pass owners get the complete original game from 2013. If you buy the Season Pass for your console, there's even an optimised remaster for the current generation. This is also due to be released for Stadia in 2022.
Three DLCs: Insanity, Control and Collapse
It was already known that the DLCs will be about three iconic antagonists of the Far Cry series: Vaas, Pagan Min and Father Joseph. The DLCs are scheduled to be released in November 2021, January 2022 and March 2022. Now Ubisoft has explained exactly what their roles are – and it sounds surprisingly Roguelite:
You slip into the role of the respective villain and then experience their own personal hell. It goes deep into the depths of their psyche, where you gradually learn more about them. In these distorted worlds, you are initially armed only with a pistol and must gradually fight your way forward, collect better equipment – and die, die, die. Until you can hopefully escape at the end.
If it does get too difficult, you can invite a co-op partner to play as your twin – this person does not need to have the Season Pass to play. We tell you how Far Cry 6 plays in multiplayer and what you should be aware of.
The new Ubisoft shooter will be released on 7 October 2021. By the way, you can see our seven-hour gamplay preview below.
Played Far Cry 6 for seven hours: This open world has everything but guts