by in
Since the last big patch, a new weapon has dominated the Call of Duty server: the FAL. However, the semi-automatic assault rifle needs the right setup to shine.
Whether Warzone or the regular multiplayer – since FAL only needs one hit in the head for unarmed opponents, it's the new favourite of many players. We have put together the best loadout for each of the two modes.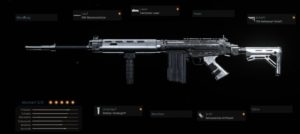 Multiplayer setup: This variant improves the FAL in all areas. The XRK Sagittarius Run and Front Handle give you more range and control. Laser, shaft and grip strap ensure good mobility at the same time. This means that you are still well positioned in close combat, but you can also press headshots at further distances.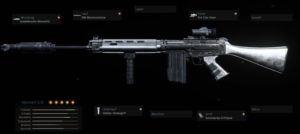 The Warzone Setup: To get the first seat in Warzone, you can't get around this weapon anymore. The massive range paired with the 3.0x visor almost replaces the snipers and can still react well even at medium distances. Only for house fights should you bring a faster weapon, such as MP5 or P90, as a backup.
Overall, the FAL is excellent above all at medium and long distances. Although they can also be cemented for close combat, there are usually better weapons for such situations.
In close combat, it is much harder to deal well with semi-automatics.