Call of Duty: Warzone is getting a new map on December 2. Now running the last hours of the old map.
Verdansk is about to end. And this time there is more behind it than just a reskin with a more colourful coat of paint: the familiar map of Call of Duty: Warzone will soon take its last walk to the map graveyard, on 2 December the new Caldera map will rise from the Pacific. But before that, there's a big event to say goodbye. We have all the info on the last hours of Verdansk.
The schedule for the Verdansk Final
Expressed very clearly again: You only have until the beginning of December to play on Verdansk. After that, the map will disappear – a return is uncertain. So if you want to land on the airport tower again or entrench yourself in the mines, you should take your last chance now. By the way: Rebirth Island will still be there for you!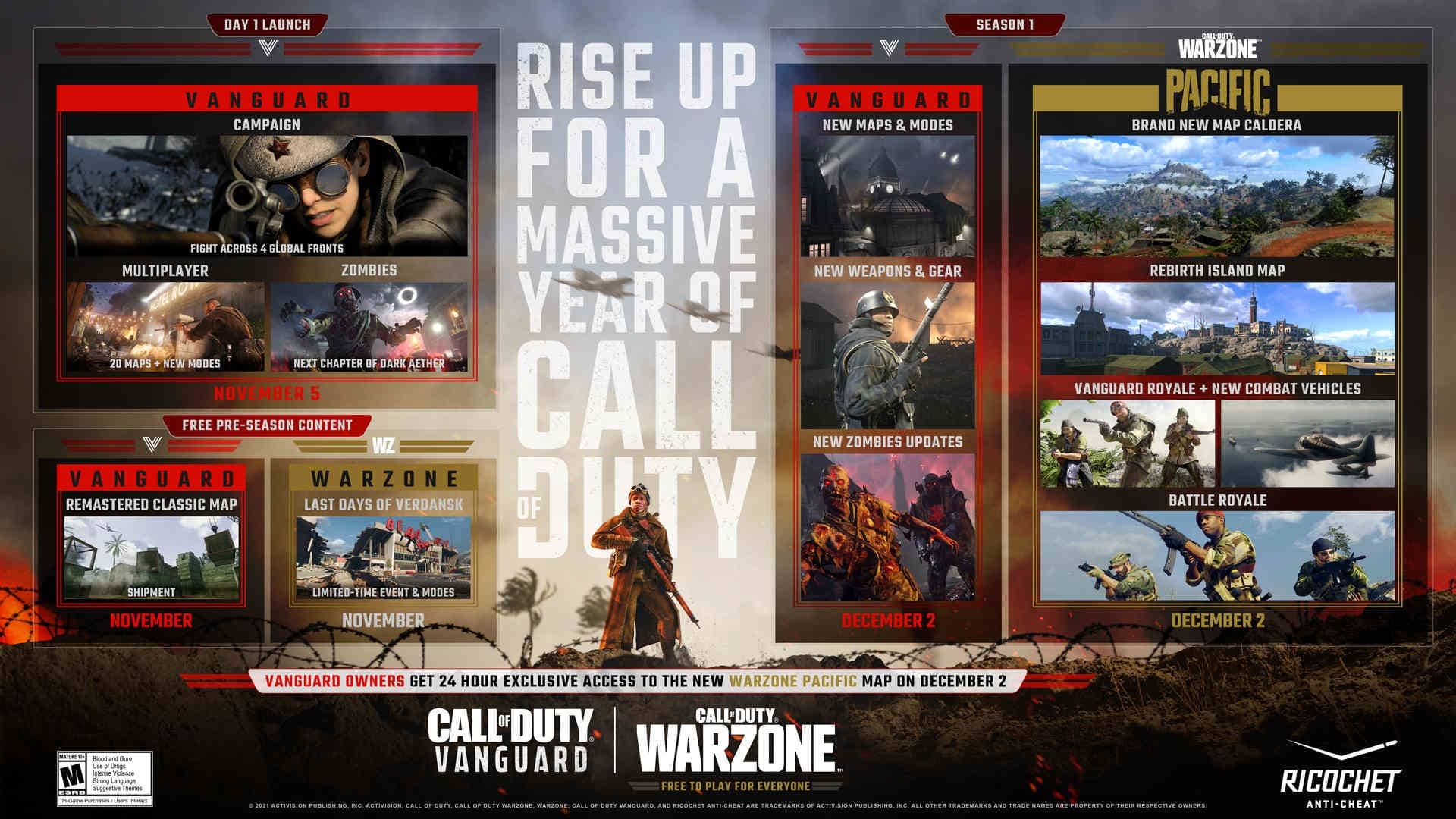 Operation Flashback
When? This limited mode starts from 18 November and is expected to run until 24 November, when the next phase of the event begins.
What happens? In this mode, the developers are bringing back numerous memories of earlier times. Exactly what you'll be able to enjoy again is yet to be announced, but you may be able to relive Verdansk as it was before the 80s upgrade. Presumably, old playlists and game modes will also return. Remember the underground stations? The broken airport?
For your participation, you can earn two limited-edition rewards:
An animated calling card when you win a match
Secrets of the Pacific
When? Starting November 24, the second Verdansk farewell event.
What happens? This event is to prepare you for the launch of Caldera, the new Pacific map. Little by little, information about the map will arrive in Warzone, which you will need to secure. In these challenges you have to protect artefacts from Caldera, for example – if you win, you will then receive information about the new important locations on the map.
Here you can find out how exactly the integration of Vanguard and Warzone will work and how this time a balancing nightmare will be avoided due to the new weapons.
Call of Duty: Vanguard - View first weapon selection from multiplayer
The Destruction of Verdansk
When? On 30 November, things will get serious! And on 2 December Caldera becomes the new warzone map – Vanguard owners can start playing from 1 December, by the way.
What's happening? This time Verdansk will not survive its destruction. It is not yet clear how exactly the map will be blown up – we have already had a nuclear explosion. The developers promise, however, that it will be spectacular. The countdown will start at the end of November, so you can certainly be there live when the fireworks start. The exact schedule is yet to be announced.
Are you looking forward to the map change or do you have your heart set on Verdansk? Do you have specific hopes for Caldera? Feel free to share your thoughts in the comments