Season 4 is coming up in Call of Duty: Warzone and Black Ops: Cold War. We summarize what we know about the download and content
The fourth season of Call of Duty Warzone and Black Ops: Cold War starts soon. We summarise all the information that is already known about the start time and content for the new season in CoD Battle Royale for you.
All info on Season 4
Release: When does Season 4 start in CoD: Warzone?
Season 4 of Call of Duty Warzone and Black Ops: Cold War launches on June 17, 2021, so as usual, reserve plenty of time and hard drive space!
Download: How big will Season 4 be?
By now all download sizes are known. We list how much space you need on which platform. As promised, the developers have noticeably curbed Call of Duty's previously absurd hunger for storage space.
Black Ops: Cold War
– PC: 21.6 GB (without HD Pack) / 30.7 GB (with HD Pack)
– PlayStation 4: 15.5 GB
– PlayStation 5: 30 GB
– Xbox One: 17.7 GB
– Xbox Series X/S: 31 GB
CoD Warzone
– PC: 12.3 GB (Warzone only) / 13.5 GB (Warzone and Modern Warfare)
– PlayStation 4: 11 GB
– PlayStation 5: 11 GB
– Xbox One: 11.2 GB
– Xbox Series X/S: 11.2 GB
Reveal: Summer Game Fest
This time the new season wasn't just announced via the CoD blog, but was one of the headliners at Summer Game Fest 2021, hosted by Geoff Keighley. Of course there were many more news, reveals and trailers there.
What new features can we expect in Season 4?
A trailer prepares you for the new content in Season 4 of CoD Warzone and Black Ops Cold War:
If you look closely, you will find many hints of changes coming to CoD Warzone with the start of Season 4, such as the Ground Fall event. The content for Black Ops Cold War has also already been determined:
New Maps
– Collateral: Here you can play in 6v6 or 12v12. Collateral is a desert map that houses an oil pipeline and pumping station.
– Hijacked: The second new map takes place in 6v6 and is set on a yacht. Fans of the predecessors will already know the map from Black Ops 2.
– Amsterdam: The Netherlands is fought in 2v2. Amsterdam is the name of the new gunfight map in Season 4 of Black Ops Cold War.
– Rush: Another map you might already know from Black Ops 2. It will become available during Seaosn and will be played in 6v6.
New Warzone Landmarks
In Call of Duty: Warzone, satellites are falling out of orbit and hitting Verdansk with Season 4. The event is called Ground Fall and rewards you with bonus XP, satellite weapon tags and more for completing quests.
The crash sites don't show up on the map, but they're still hard to miss – huge, bent lumps of metal and smoke can be seen from far away. You can secure the smoking remnants for your side, giving you the aforementioned rewards.
There are more new additions to Warzone: the Red Doors from the Black Ops: Cold War campaign appear in Verdansk. They are to serve as a new fast travel system.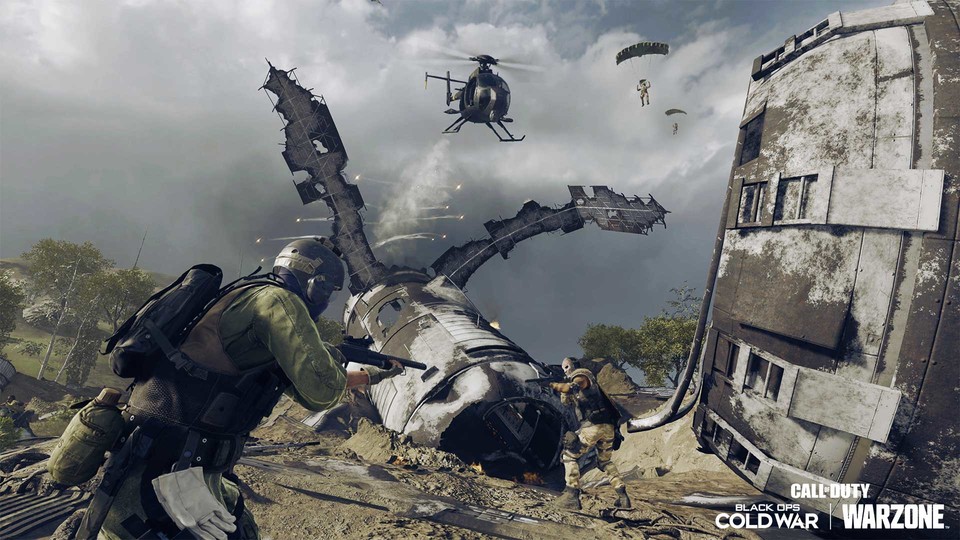 Meanwhile, a problem that unfortunately remains unfixed is plaguing many players: they are calling for a nerf of the sun.
New Warzone Vehicle
Right at launch, the dirt bike appears in Warzone. The fancy motorbike can be controlled very precisely and is the fastest vehicle in the whole game. However, it offers you no protection from bullets, so you'd better practise the daring evasive manoeuvres quickly.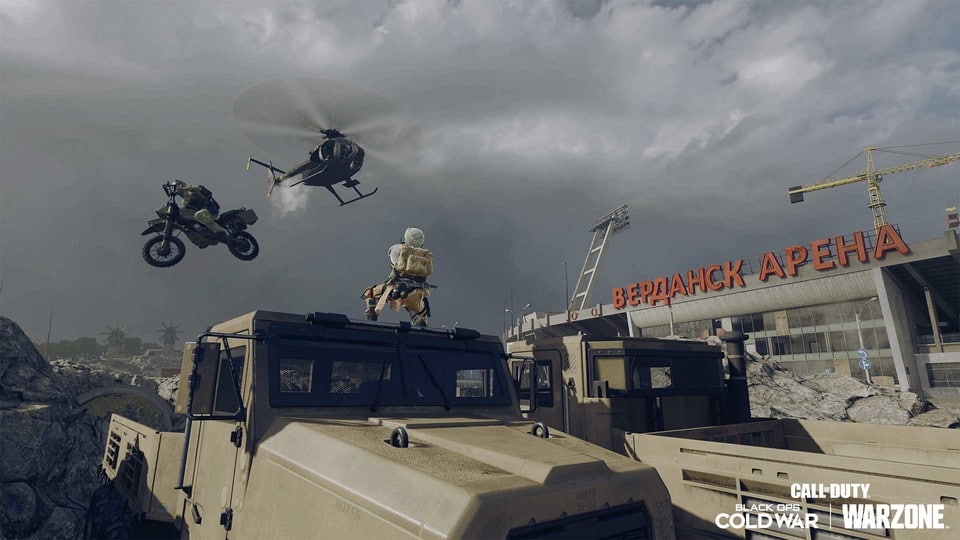 New weapons
– C48: Fully automatic assault rifle with relatively low rate of fire, but lots of damage at short range.
– Nail Gun: The trailer shows the tool that will become a weapon in Season 4.
– Desert Eagle: The huge hand cannon appears in the trailer with a telescopic sight.
– G3: The old German military rifle with 7.62×51 calibre can also be seen briefly during the trailer.
– Mace: Already in the Middle Ages a proven argument amplifier. In multiplayer, one blow is enough to knock your opponents' socks off.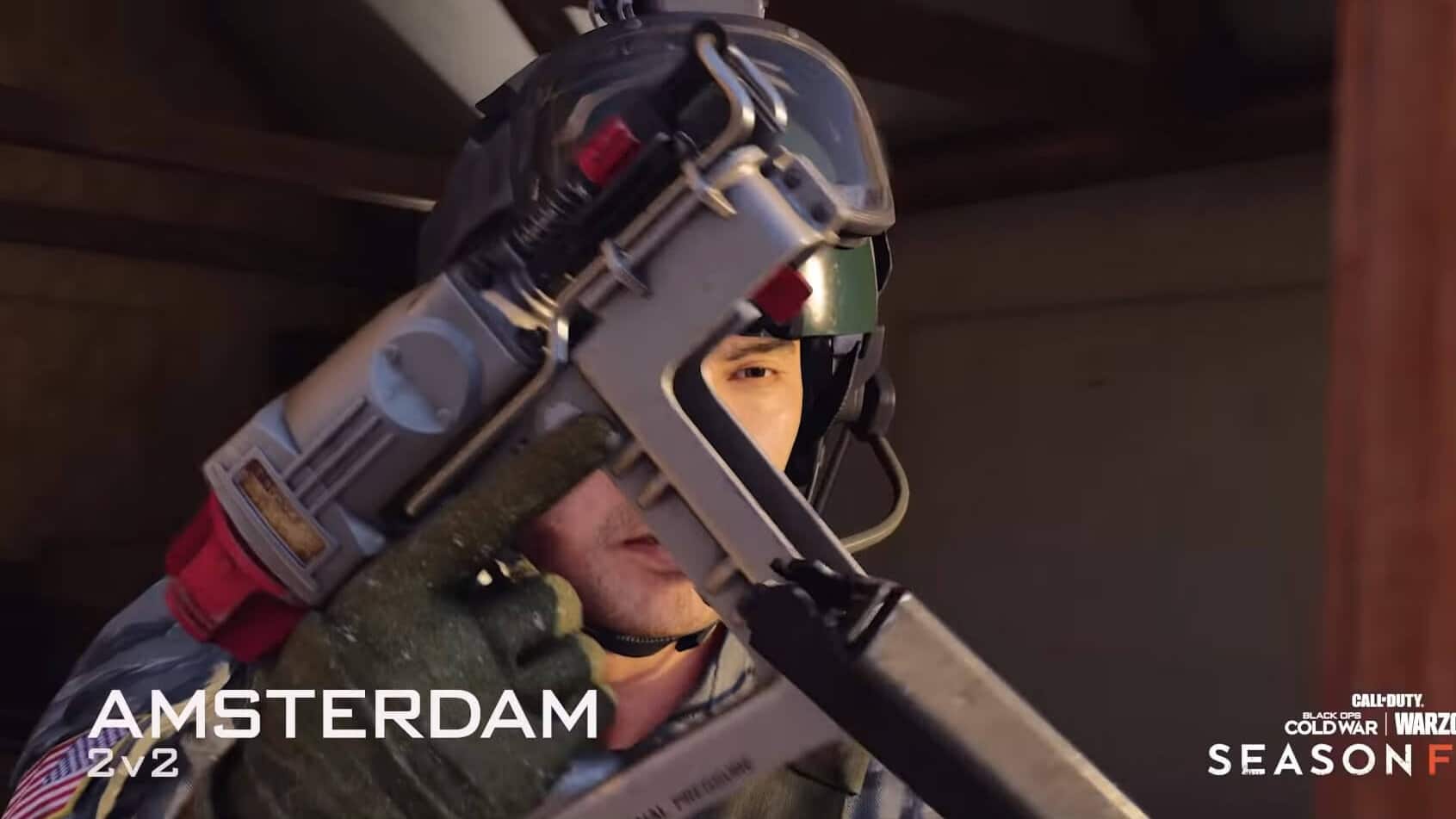 New Operator
Every season of Call of Duty also brings new faces: Season 4 features three new operators.
Jackal: He comes from South Africa, always wears his metal mask and belongs to the Warsaw Pact. You unlock him automatically at the start of the season.
Salah: He is an anti-terrorism expert and experienced fighter from Egypt who has joined NATO. He is also an incorrigible optimist.
Weaver: Grigori Weaver is also part of NATO and appears in the course of the Season. He recently lost an eye – but that doesn't stop him from his mission.
Salah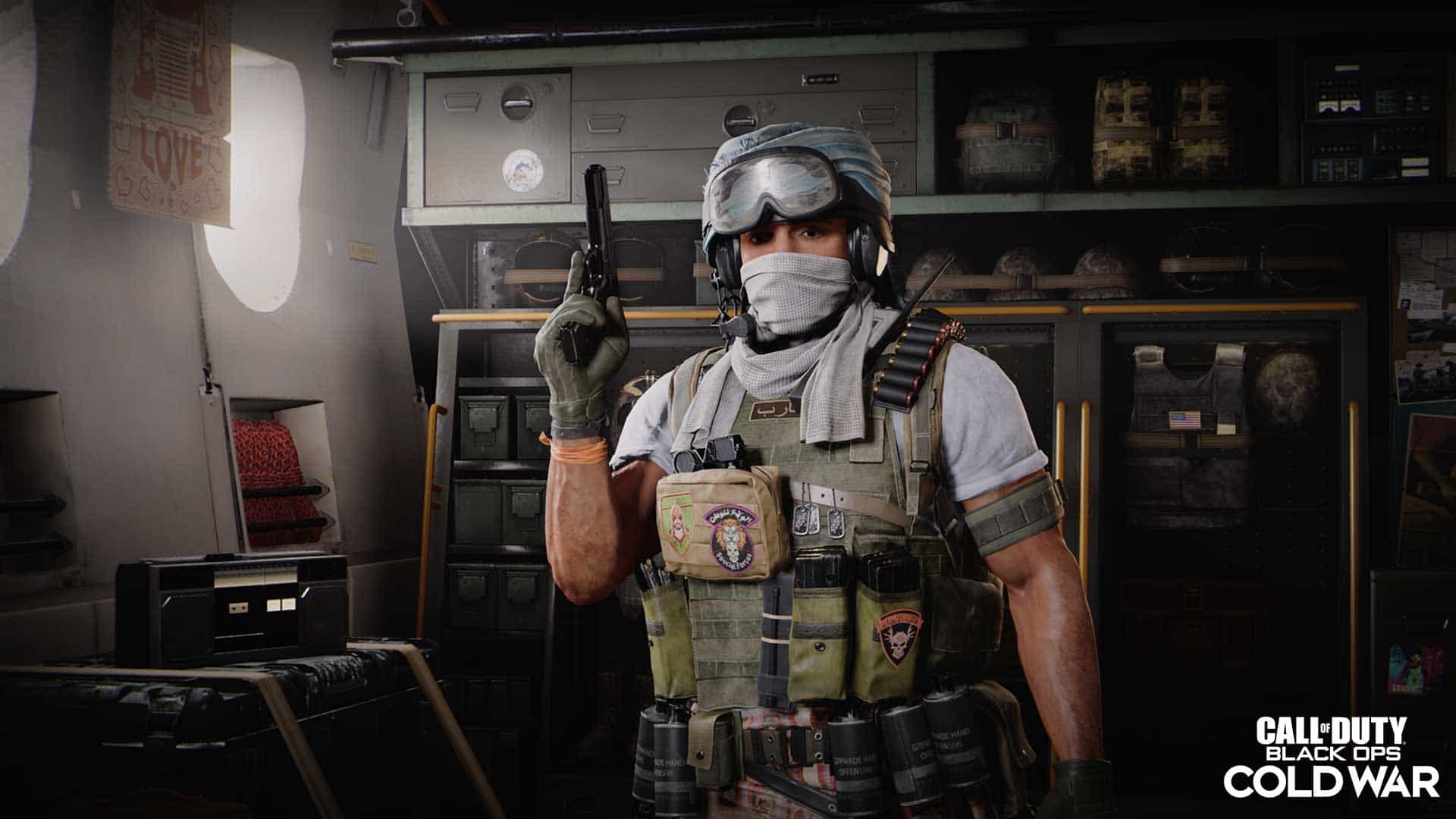 Weaver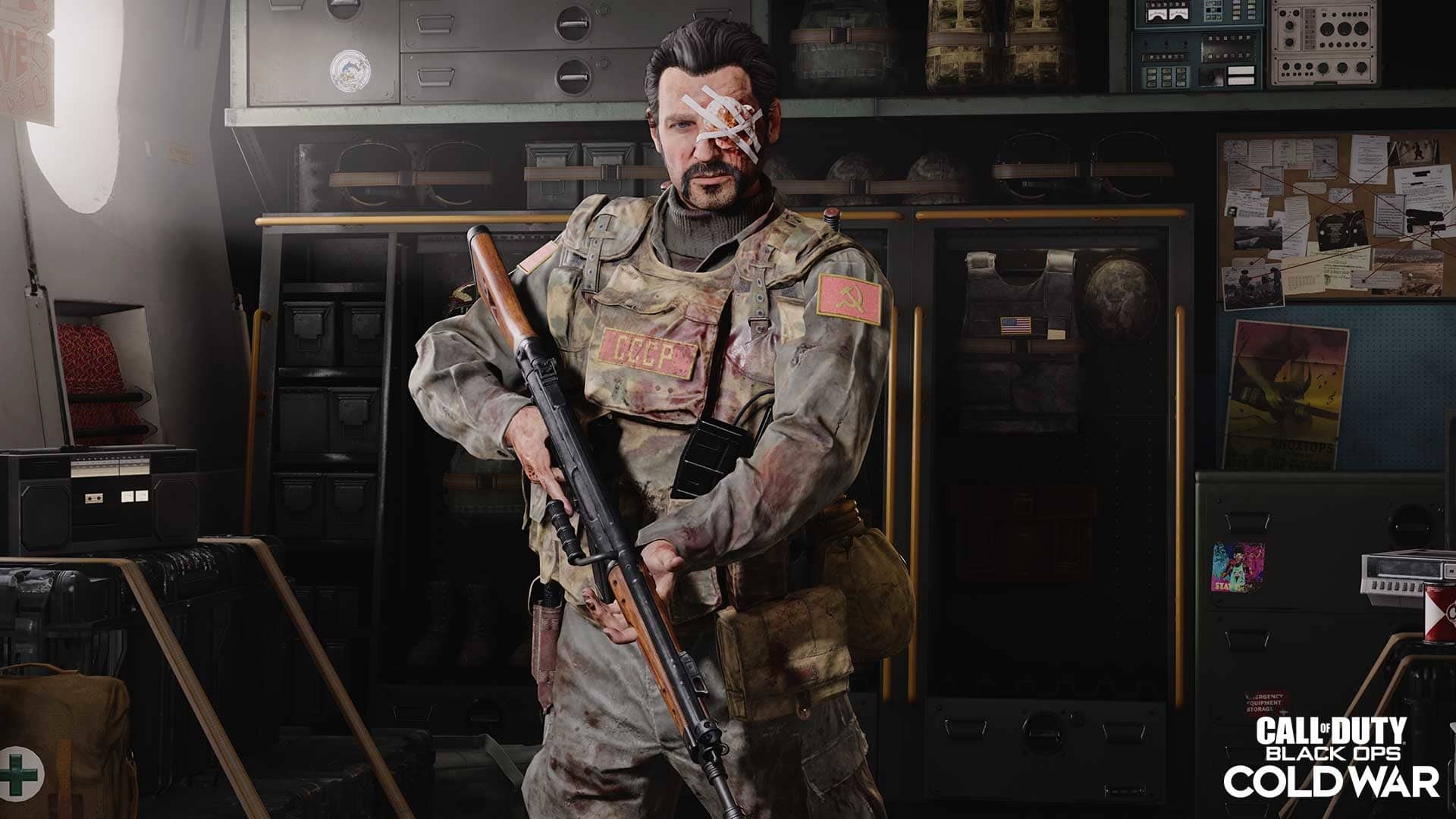 Jackal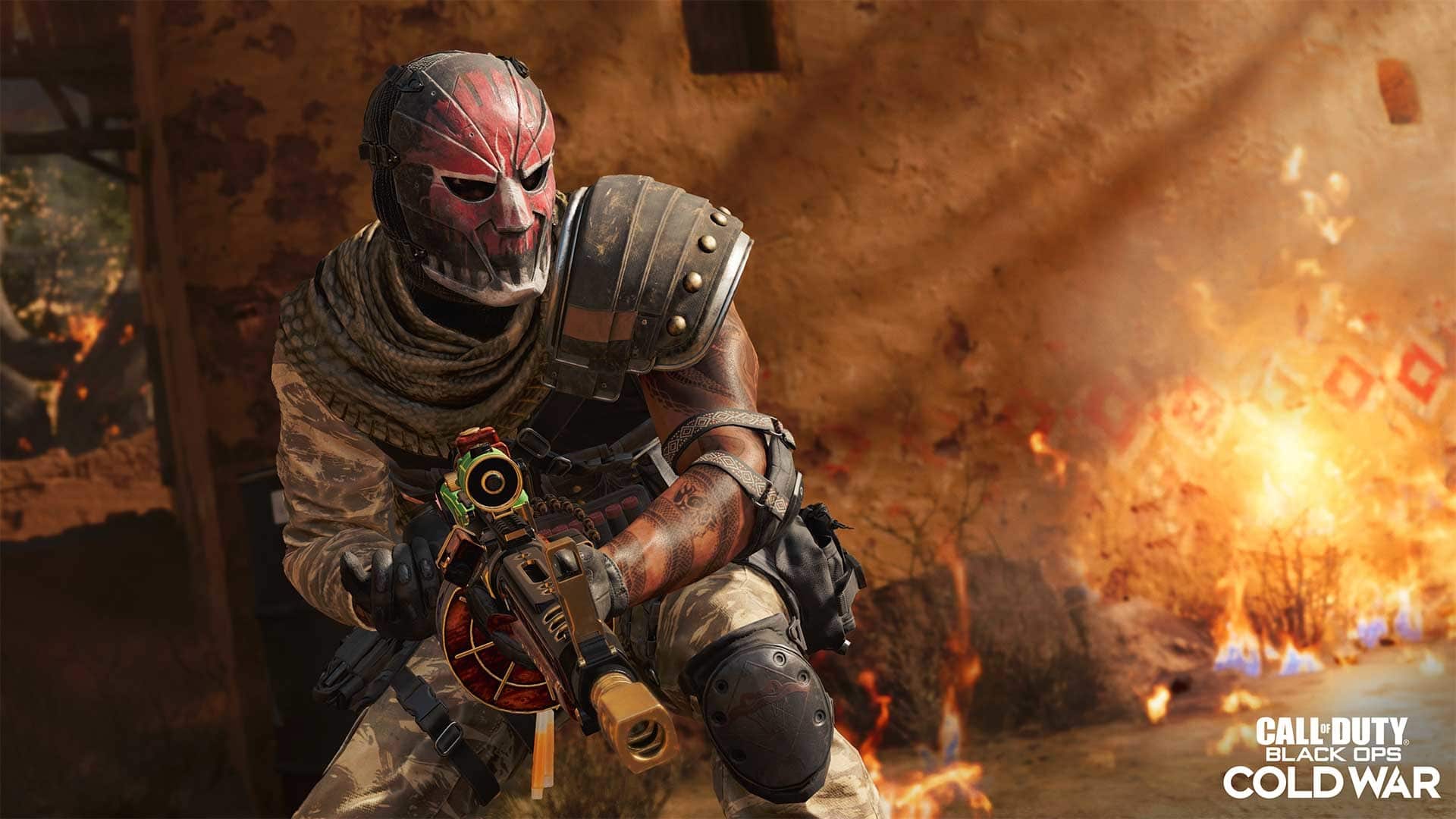 Will there be a Battle Pass in Season 4?
Yes, of course! As usual, you will unlock rewards by collecting XP in both the free and paid versions. The premium version gives you lots of cosmetic content, but you can also get weapons in the free pass.
The following conditions, bonuses and rewards await you in Season Pass 4:
Price: 1,000 CoD Points (earned or available for 10 Euros)
Scope: 100 Tiers to unlock with at least two new weapons (at level 15 and 31)
Content: Blueprints, operator skins, XP boosts, emblems, etc.