by in
Will the next agent knock at the door soon? Places and more Easter Eggs on the new Map Icebox and the Battle Pass of Act III could predict a playable samurai.
Before the 13th VALORANT agent Skye makes the servers unsafe, another character clue is already in the air. The community suspects a samurai-style agent. Because on the new Map Icebox, two armors can already be seen.
The Reddit user ImTheSpartan was one of the first players to point out the samurai armor. The objects can be viewed on the A-site of the latest Map Icebox, which was introduced with Act 3.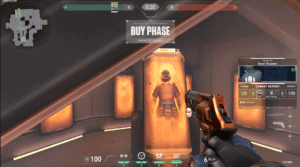 These samurai armors look like a laboratory project and indicate to the community that a new agent is being developed. (Picture source: ImTheSpartan/reddit)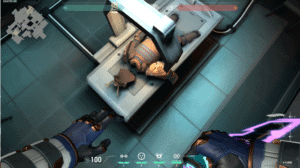 Developer Riot Games is known for Easter Eggs and Teasers in VALORANT. Killjoy and Skye were already announced with player cards in the first two Battle Passes. The latter agent will be released on October 27. Accordingly, the community suspects that the visually depicted lab experiments in the tundra point to an agent from the past.
In the Battle Pass of Act 3, moreover, several rewards such as a secret player's card with a samurai mask can be seen – another possible indication of a Japanese warrior. In addition, there is a pendant with an hourglass and the Latin saying "memento mori", which translated means: Remember Death. Both thus symbolize time and death. These abilities are associated by the community together with the Samurai.