Riot Games is in the middle of developing its first in-house fighting game. This joins the successful model of League of Legends and VALORANT. In addition, a champion is announced as a character in Project L.
Riot Games remains true to the line of Free2Play titles with the fighting game "Project L". League of Legends was followed by other free games such as the tactical shooter VALORANT or the online collectible card game Legends of Runeterra.
Just days before the start of EVO 2022, the world"s premier fighting game event, Riot Games is speaking out regarding Project L for the first time since November 2021. Senior Director Tom Cannon announced on Monday that the development team is in the middle of the main mechanics process, including gameplay. Meanwhile, the two major official announcements were: Champion Illaoi will be a playable character and the title will be free.
About to head off to Vegas for Evo, but before I do… pic.twitter.com/bQ9QoSwvpK

– Tom Cannon (@ProtomCannon) August 1, 2022
In the almost two-minute video, gameplay scenes are shown with fights between champions such as Darius and Ekko. Above that, the developer update focuses on Illaoi"s abilities in the game. She shines with physical strength and is constantly on the move, i.e. very agile. The development team goes into detail about her abilities in the (Dev-Update).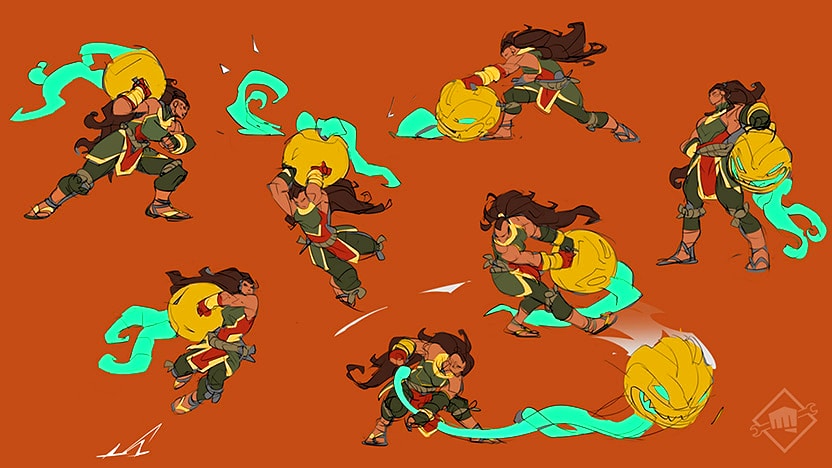 "We want you to be able to play anywhere. It doesn"t matter where you live, how good you are or how much money you have to spend on a game," said Tom Cannon. Microtransactions will be possible, though, presumably similar to skins in League of Legends or VALORANT. "In terms of monetisation, we promise to be respectful of your time and wallet," Cannon adds.
Release date of Project L remains unclear
Although the development team has already made some progress and implemented feedback, the process continues indefinitely. In a reply tweet, Tom Cannon let it be known that the current development is "somewhere in the middle". This means that a release in 2022 is definitely off the table, which was already emphasised in November.
Project L was first announced during LoL"s tenth anniversary in October 2019 – almost three years ago. Thus, it is not even certain whether the game will be released in 2023. Fans, meanwhile, are speculating whether more information could follow the LoL Worlds finale in November.