After several leaks, Epic Games now officially shares that a crossover between Fortnite and the anime "Naruto Shippuden" is coming.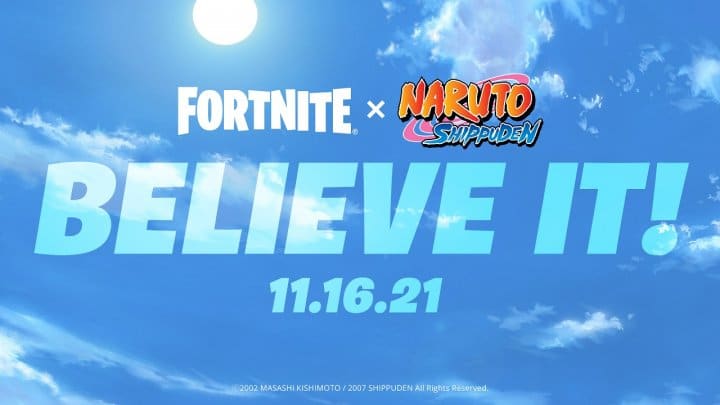 Developer Epic Games has officially confirmed the collaboration between the battle royale Fortnite and the anime "Naruto Shippuden" on Wednesday. Leakers spread hints of the crossover back in October.
Fortnite is known for its numerous collaborations with famous other games, movies or brands. The anime Naruto is set in a fictional world told mainly from the point of view of ninjas from the village of Konohagakure. The main character is the young ninja Naruto Uzumaki, whose path to becoming the top ninja in Konohagakure is followed.
Epic Games has added another franchise to its multiverse, announcing the arrival of the Naruto Shippuden collection. According to the teaser, we can expect the new content on 16 November, but no further information has been given. However, it is relatively certain to expect skins, emotes and backblings.
Coming soon. pic.twitter.com/11JclYcXir

– Fortnite (@FortniteGame) November 10, 2021

A Naruto reference has been around in Fortnite for a while, by the way. The "Ninja Run" emote obviously refers to the world famous move from the series. With this brand new collaboration, players may soon be able to perform this emote while wearing a Naruto skin.
The current list of collaborations in Fortnite is already endless. The Battle Royale has recently had crossovers with Ariane Grande, Batman, League of Legends and many more.