Until today at 7pm the headliner tickets in FIFA 20 Ultimate Team are available in packs. Only one ticket is still available until Friday evening. Mislav Orsic.
A player in FIFA 20 Ultimate Team currently surprises the whole FIFA scene. His name is Mislav Orvin and he plays in the left midfield of Dinamo Zagreb.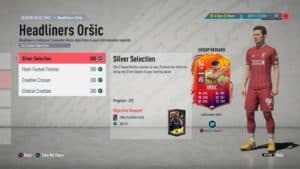 The surprise lies in his rating. The player has an overall strength of only 84 points but when you look at his individual scores you could think that the player has a much higher overall strength.
Orsic can be played via the lenses
There are four tasks that you must complete to free the Croatian midfielder:
Score eight goals in Rivals with midfielders who have at least four stars on their weak foot.
Prepare four goals on the cross in Rivals.
Meet a Croatian when five separate wins are scored by rivals
Win two Squad Battles games with a starting eleven with only silver players. Difficulty at least to professional.
Tips for the tasks
The midfielder is the role on the map and not the position on which the player is placed. So if you play 4-3-3 and you have an LM and RM, that works too.
Goals on the flank is a bit difficult in FIFA 20, so it is easier to bring the flank in flat. You can play a flat flank on the Playstation with the combination R1+flank or on the Xbox with RB+flank.
The weaknesses of Mislav Orsic
Unfortunately, he can only perform three-star skill moves, which limits your ability to play, provided you build appropriate skill moves into your game.
Due to his nationality and the league he plays in, he is very difficult to link with other players.
A strong card as Supersub
His great strengths are his speed, his finish and his dribbling.
With a tempo of almost 99, he can easily overrun the opponent's defence after being substituted.
Should the opponent choose to use the bunker tactic, Orsic's high agility can easily get the enemy defence on the wrong foot.
This card is therefore particularly well suited as a so-called Super Sub.
Headliner Team 2
The headliners from team two can still be pulled into packs until 19:00 today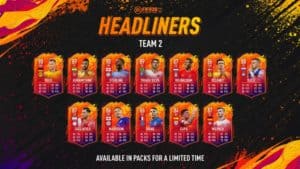 The players from the first headliners team can only be purchased on the transfer market with coins. For the relevant players like Neymar, however, you will have to dig deep into your virtual FUT 20 bag. At the moment it has a market value of well over four million coins. A Walker, on the other hand, is available from 400,000 coins.
In case you missed the first headliners, we have an overview here: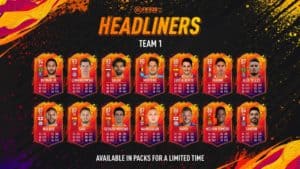 What players have you gotten so far? Which players have been worthwhile or not? Write us about our social media.