The cyberpunk anime is now available on Netflix. We tell you who the series is worth watching for and who will probably be left with a lot of question marks.
Good news right at the start: Even if you don"t normally like anime, you might really like the new Netflix series on Cyberpunk 2077. It is much closer to the game than to typical Japanese animation series. We watched the first five episodes at record speed and tell you in the spoiler-free review who should definitely tune in and who the series will mercilessly overload the cyberdeck for.
What"s Edgerunners about?
Main character David looks exactly like a younger version of V, but is a new protagonist. He comes from the impoverished district of Santo Domingo, but has made it to Arasaka Academy thanks to his self-sacrificing mother – even though he stands out among the elite students like a Maelstrom at the opera.
After David beats up a fellow student, he is expelled from the academy and faces the same problem as V in the game: How the cyberpsycho is he supposed to get enough Eddies to pay rent and medication? By chance he meets Lucy, a netrunner who not only steals from Arasaka employees but also works with a group of mercenaries, the Cyberpunks. David wants to prove himself to the gang – even if it means constantly risking his life.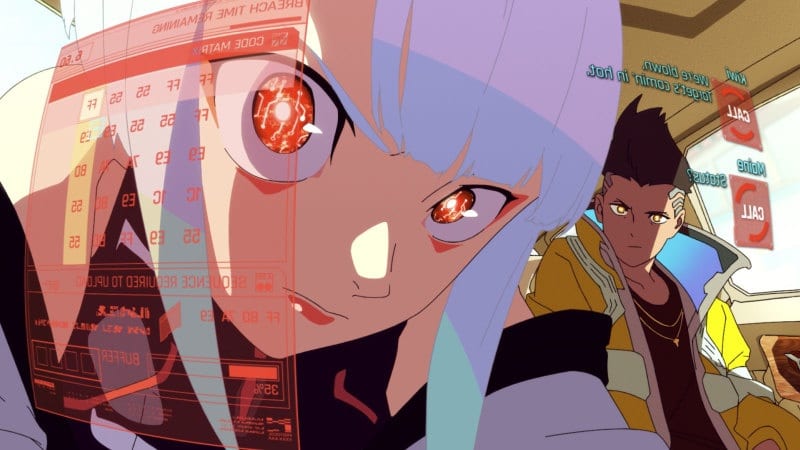 How much do we like Cyberpunk 2077 as an anime?
It"s impressive how close the series stays to the game template: Night City looks exactly like the version you explored in Cyberpunk 2077 in 2D. This goes so far that some of the exact same locations appear – such as V"s flat, the Afterlife, Corpo Plaza and so on. On the one hand, it"s cool to recognise such places, but after a while it seems a bit unimaginative. For example, it wouldn"t necessarily have had to be the exact same Maelstrom hideout where V and Jackie later meet Dum-Dum and Royce, including the same couch.
The series also copies Cyberpunk 2077"s homework in other places and makes no effort to disguise it. You will recognise large parts of the soundtrack, as well as David"s ringtone, the traffic light announcements ("Walk – Walk – Don"t Walk") and the sounds of the guns. And yes, of course there is again a lot of violence and a lot of nudity, sometimes very explicit. However, you definitely saw more sex in Cyberpunk 2077 than in the series.
And also parts of the story seem quite familiar, which we don"t want to elaborate on here for spoiler reasons, but you will definitely know what we mean after the first two episodes. Fortunately, Edgerunners also sets a few accents of its own, such as the characters. David himself interested us the least, although it is of course a matter of taste whether you appreciate the "rebellious teenage outsider" type or find him annoying. Instead, he has a fascinating companion at his side in Lucy, who keeps puzzling us and surprising us with clever moves.
The rest of the crew also quickly grows on us, perhaps with the exception of the smarmy Pilar. The voice actors definitely deserve praise for this – in both German and English, all the main characters are really well dubbed. Some very well-known voices have travelled to Night City, such as Giancarlo Esposito (The Mandalorian, The Boys) and Matt Mercer (Critical Role).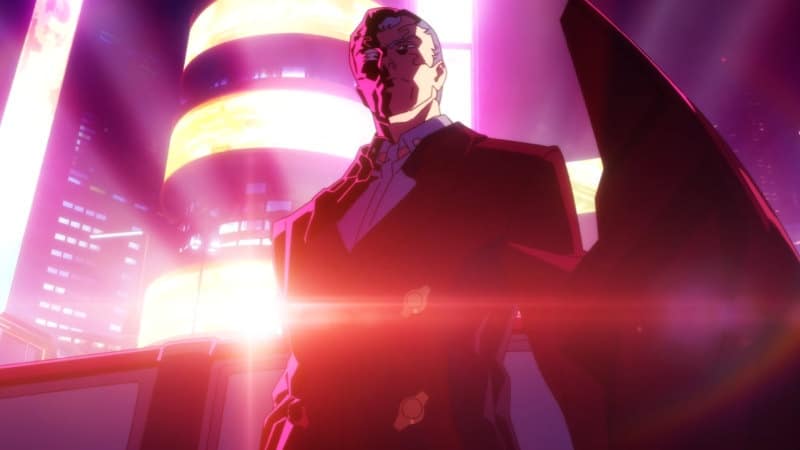 Two things Edgerunners does really well: the story moves along briskly, at least in the first half of the series no episode feels unnecessary, in each episode several important moments are waiting for us at once. Of course, the fast pace has its price, there are rarely any breathers, but still the story doesn"t feel overly rushed.
And more importantly, Edgerunners does an excellent job of conveying what a dirty, brutal and merciless juggernaut Night City is. In places, the series succeeds even better than Cyberpunk 2077, which sometimes seemed surprisingly sunny and humorous. So is Edgerunners a must-read for cyberpunk fans? Yes, but before you start the braindance sequence, be sure to read the next section.
For whom is the series suitable, for whom not?
The target group that should definitely put Edgerunners on their watchlist is quickly explained: If you liked the setting and mood of Cyberpunk 2077 and want more of it, then the series is just right for you. Whether you should get a Netflix subscription for ten episodes of about 20 minutes each is up to you, but if you"re already using the service, definitely tune in!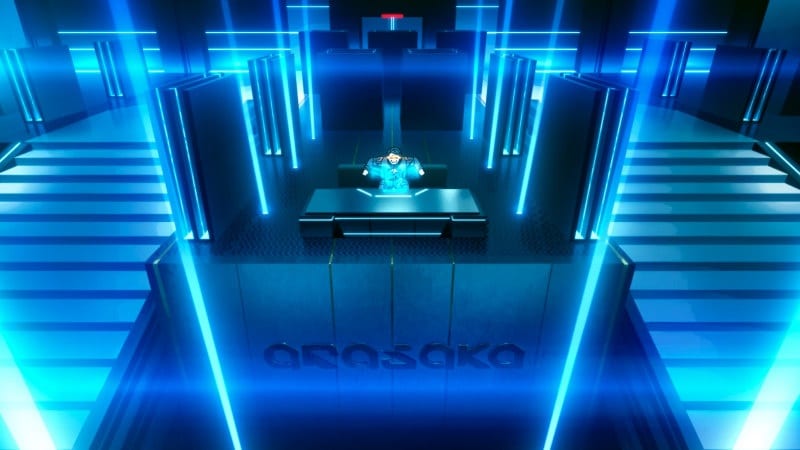 The situation is different if you have not played Cyberpunk 2077 or have only played it briefly. Because Edgerunners doesn"t spend a second explaining the lore, but assumes that you already know a lot of the terms. We have a little self-test for you. Do you understand the following phrases?
The Netrunner got herself a new cyberdeck for 6,000 Eddies that makes high-level quickhacks go through even faster.
Trauma Team left my Choom after a drive-by shooting. Wasn"t insured high enough.
Nobody peddles XBDs as fierce as Jimmy Kurosaki. He even offers custom cuts!
If so, congratulations, you can tune in without hesitation. If not, you won"t understand some important events in Edgerunners and probably won"t be too gripped by the story. But don"t worry, you don"t have to play Cyberpunk 2077 if you want to watch the series.
On the (official website) of Cyberpunk you can also find a glossary with the most important keywords.
Edgerunners is not limited to the series itself. The new (Game Update 1.6) also contains content from the new spin-off. Of course, we have all the info on the latest Cyberpunk patch and the freshly announced expansion Phantom Liberty.
Editor"s Verdict
I was hoping for Edgerunners to evoke a similar mood in me as Cowboy Bebop, or to give me a breathtakingly animated spectacle like Attack on Titan or Kabaneri of the Iron Fortress. Neither happened, but I"m still not disappointed after the first five episodes. Okay, maybe a little about the fact that we mostly see corners of Night City that we already know from the game.
But apart from that, Edgerunners is well done all around and definitely worth watching, even without glossy animations. The series is great to binge, the story grabs me right from episode 1 and never lets me go afterwards. Other anime take much longer to get going, which is why I always give such series three episodes to convince me. Edgerunners doesn"t need that at all.
I am very curious to see how David"s story ends, whether there will be another season and how the cyberpunk anime is received by the fans. And maybe one day my secret dream spinoff will come out, revolving around a young Takemura in Chiba-11. After all, CDPR doesn"t want to give up the brand for a long time yet – and that"s a good thing, as Edgerunners is proving right now!