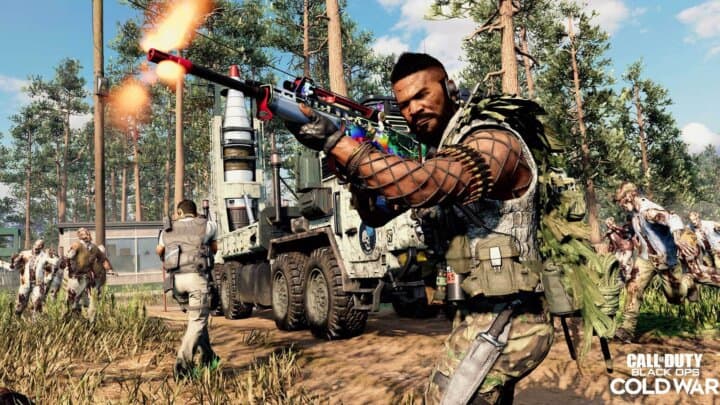 by in
The new season in Call of Duty makes the hearts of fans of the previous zombie mode beat faster: With Outbreak, mission-driven zombie battles in open-world style are coming our way.
The second season in Black Ops Cold War and Warzone is already coming our way on February 25. In addition to six new weapons, four maps and additions to the existing Verdansk map, developer Treyarch is also introducing a new mode. "Outbreak" is the name of the new game option, which is supposed to surpass the previous zombie mode with its open-world-like map and storyline.
Zombie battles in the Russian mountains
In "Outbreak," players will become part of the Requiem task force, Treyarch announced on Call of Duty's official blog. The new mode takes agents to the Ural Mountains of Russia, where they must fight outbreaks of the Dark Aether zombie virus.
Within the new story, players will encounter new enemies and vehicle types, enjoy special rewards, and earn objectives together with their team. New mechanics such as satellite trackers and dimension portals will come to them quite casually. However, Treyarch has not yet announced where exactly the latter will take players.
According to Treyarch, more detailed information on the individual innovations in Season 2 will be available online on their blog from February 23. So if you want to be well informed shortly before the start of the season, you should keep your eyes peeled there.