by in
December 10th marks the start of the first season of the new Call of Duty: Black Ops Cold War.
The unofficial leaks from Data-Miners give us a little taste of the new content.
It's December and therefore not far to the start of Season 1 in Cold War. Not only in Black Ops but also in the Battle Royale mode Warzone some new features are planned for December 10th.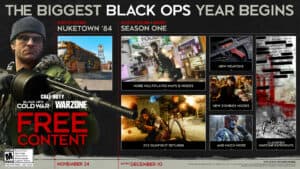 Will Raid return from Black Ops 2?
According to the Twitter account @BlackOpsLeaks there are hints in the code that the extremely popular Black Ops 2 map Raid is coming back. At that time it was quite futuristic and one of the most frequently played maps in multiplayer and competitive.
Level Reset
To synchronize player progress across all three games, your rank within Modern Warfare and Warzone will be reset at the beginning of Black Ops Cold War Season One.
*Note: Only your XP will be reset! Your unlocked weapons, killstreaks etc. are still available.
New game modes in Black Ops
According to the Call of Duty Data-Miner @CODColdWarNewz, we may be able to expect two new game modes in Cold War.
Dropkick – Atomic Case: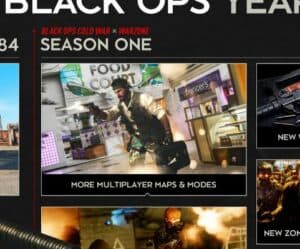 As you can see on the roadmap post, one of the new game modes will be about a nuclear suitcase with launch codes. It can also be seen that the carrier of the suitcase will only be equipped with a pistol and will therefore be dependent on the help of his teammates.
Barebones – Hardcore Deathmatch:
In an audio file the Leaker has found information about another possible game mode. This should be a "Hardcore Barebones Team Deathmatch". This mode was already present in Black Ops 4 and could get a comeback.
New map in Warzone
The integration of the game's Battle-Royal mode into Cold War is scheduled to take place on December 10. It has already been confirmed that a new map will be released.
The Alcatraz map seems to be the hot candidate here. The prison map has already been integrated into CoD: Mobile.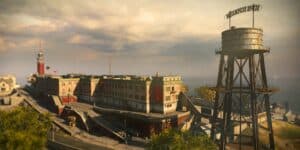 And the recent leaks reinforce the theory that Alcatraz will most likely be the next war zone map. These calling cards were posted on Twitter by Data-Miner:
More content for the zombie mode
There are also hints about new game modes and new maps for the Zombie mode. In an edited in-game document it is about a Vietnam mission.
Battle-Pass connected in all games
The progress of the new Battle Pass can be achieved in all three games. No matter if Modern Warfare, Warzone or Black Ops. All games will be linked to each other. To start you can get the bundle "Nuketown" for free if you buy the game before December 4th and log in!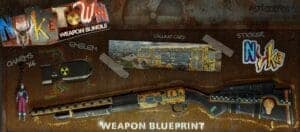 Also the first Battle-Pass-Icons were leaked from Data-Minder @TailsDoll553:
Looking forward to Season 1 ? write us on social media or exchange with other players in our forum.