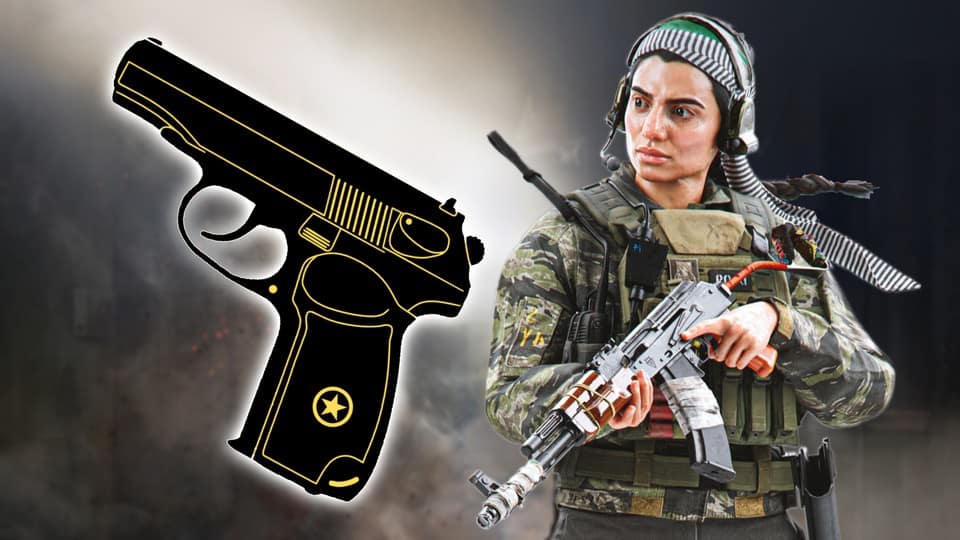 by in
Per glitch a weapon appears again in Call of Duty: Modern Warfare. The Makarow pistol was previously only available in the Black Ops series.
Unpublished weapons in the code of CoD: Modern Warfare seem to have tradition. After various unfinished shooting irons had already gotten into the hands of players before, the next copy follows.
Suddenly: Makarov
For example, one user managed to grab a Makarov pistol. As the photograph taken by Dexerto's colleagues shows, the player picked up a supposed Renetti pistol in a game of gunfight and was surprised when he suddenly held the unfinished model of a Makarov in his virtual hands.
The pistol has no texture, but the gray base model is fully developed and has several animation levels, which are obviously partly based on the Renetti. Nevertheless the Makarow was functional in this leak to CoD: Modern Warfare, so it could be fired, reloaded and even inspected.
There has never been a Makarov in any Modern Warfare, if you don't count the antagonist Vladimir Makarov. As a weapon, the pistol has so far only appeared in the Black Ops series.
As things stand at the moment, it is in no way confirmed that this pistol will ever find its way into Call of Duty: Modern Warfare. It could be a placeholder or remnant of a weapon that was planned earlier but never implemented in the end.
Not the first leak of this kind
Even before the fourth season, several weapons had appeared as leaks in CoD: MW, some of which actually made it into CoD: MW later, including the Fennec submachine gun and the AMAX assault rifle.
Weapons such as the G28 rifle, on the other hand, have not been found to this day. The Makarow is even only now coming to light, while the successor Call of Duty Black Ops: Cold War is already in the starting blocks.
What about Season 7?
Fans of Modern Warfare are wondering if the current Season 6 brought the last new content for the 2019 Call of Duty. All that is certain at the moment is that CoD: Warzone will continue – in whatever form.
After all, Cold-War developer Treyarch is taking the helm at Warzone. All previous content (based on MW) is to be retained. How this will work in practice we will probably find out in about two weeks when CoD: Cold War is released on November 13.
But what about Modern Warfare? This question remains unanswered by the official channels of Activision. Whether we can expect another Season 7 is questionable, as the focus will soon be on the new Call of Duty 2020. But as usual, everything is possible. We will have to be patient and see what the future brings.