The UGR is the newest SMG for BOCW and Warzone and has special explosive flechettes as ammunition. We show you the meta builds for the new UGR submachine gun.
Even though the current Call of Duty is Vanguard, there are still new updates for Black Ops: Cold War every now and then. For example, the UGR submachine gun is part of the current patch in BOCW, so we can look forward to a new MP in Warzone. We tell you with which attachments you should play the weapon!
Close Range Build
The UGR has a much lower TTK (Time-to-Kill) than the current leader Owen at short ranges. However, it feels like it does a lot more damage, which might be due to the explosive ammunition. You can get this with the magazine expansion Explosive Flechettes.
Otherwise, equip the weapon for increased range. The GRU muzzle flash suppressor and the special commando barrel are suitable for this. For improved mobility in close combat, the KGB Skeleton Shaft and the Tiger Team Spotlight will help you here.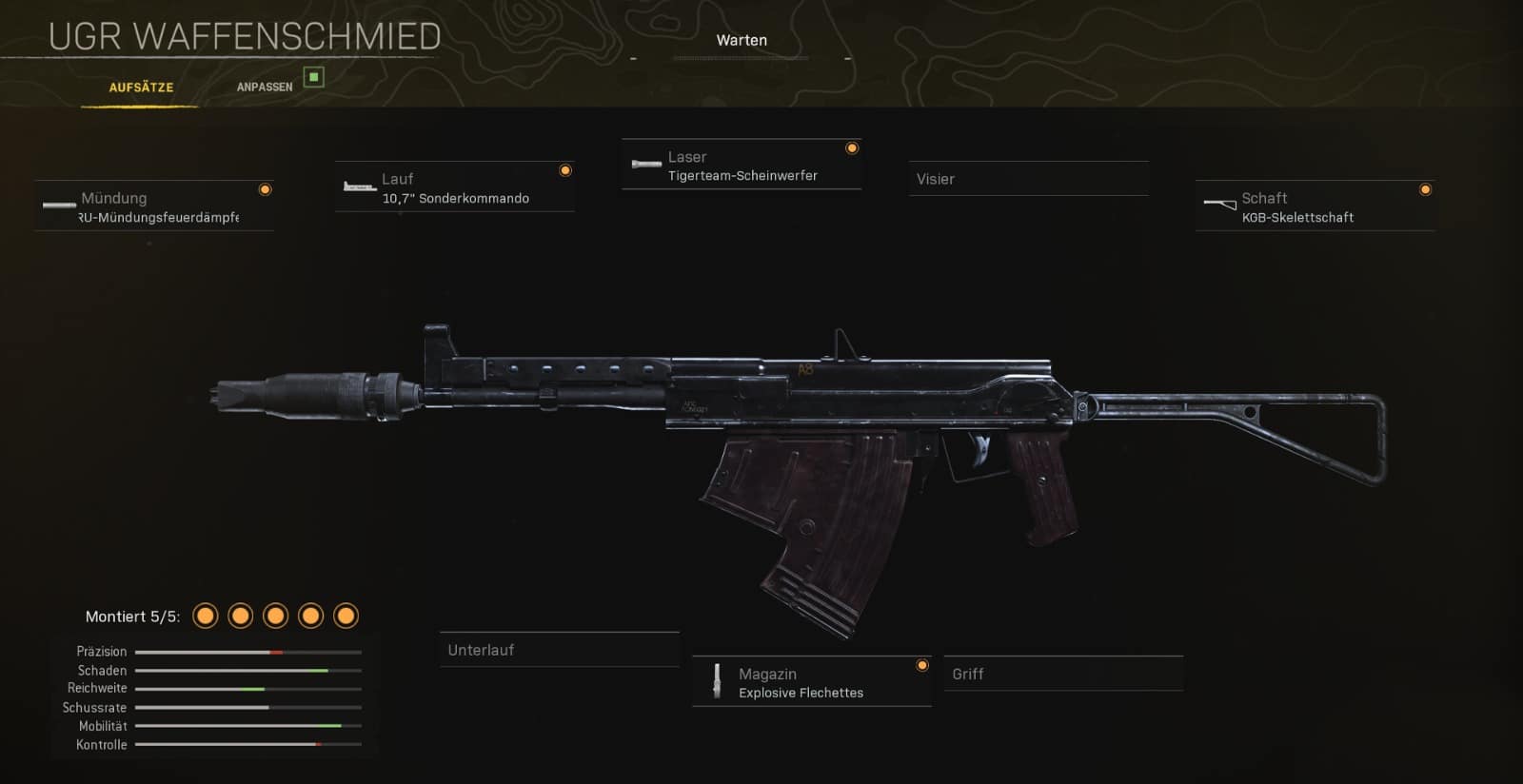 The following attachments should be fitted to your UGR in close combat:
Muzzle: GRU muzzle flash suppressor
barrel: 10.7″ Special Commando
Laser: Tiger Team Headlamp
Magazine: Explosive Flechettes
Shaft: KGB Skeleton Shaft
Sniper Support Build
Since the UGR has very little recoil and performs better at medium ranges than other submachine guns, you should also use the SMG as Sniper Support. For this we recommend the 12.8″ barrel, as it does not increase your recoil. You can also add a sight to this build for better visibility.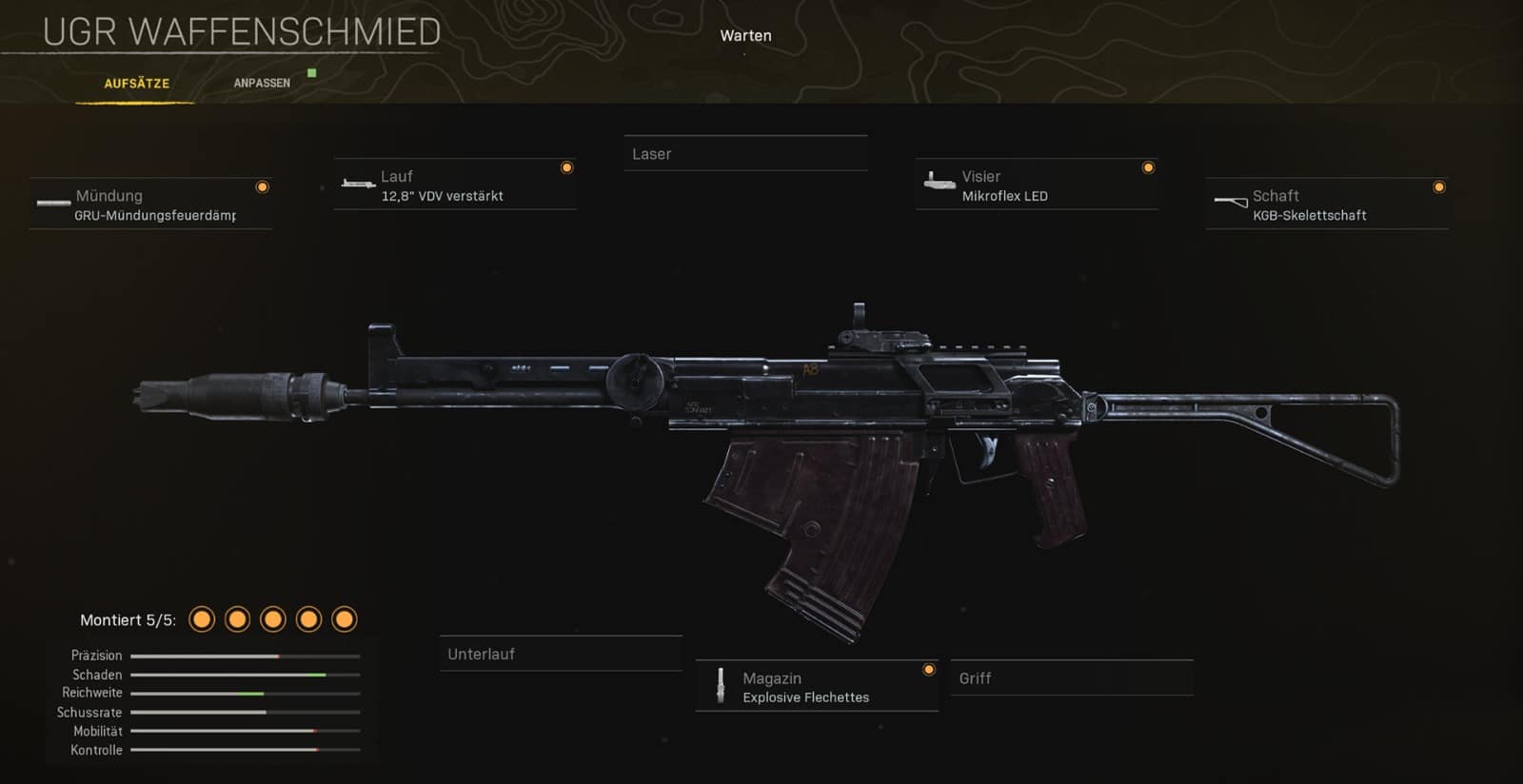 The following attachments should be fitted to your UGR for sniper support:
Muzzle: GRU flash hider
barrel: 12.8″ VDV reinforced
Sight: Microflex LED
Magazine: Explosive Flechettes
Butt: KGB skeleton stock