It's still a while until season 2 of the Netflix hit comes out. But don't worry if you're looking for more LoL stories now: We'll get you started on comics, videos and more.
2021 was a really strong year for Riot Games. After the Arcane series became the top seller on Netflix, interest in League of Legends has been completely reignited. And that goes miles beyond the MOBA itself.
It was the series that made many people realise that there is a really cool fantasy universe behind LoL, with plenty of room for exciting stories. Arcane has pushed open a door, granted a brief but spectacular glimpse of Runeterra – only to tell us that Season 2 will open in 2023 at the earliest, maybe even later. Ouch. But don't worry, fortunately there's already plenty of story to come!
For many years, Riot has been publishing comics, videos, short stories, books and of course games about Runeterra. In the meantime, there is a huge mountain of content piling up, which intimidates newcomers at first. But don't worry, we'll tell you exactly where to find what. And what's the best way to get started if you've enjoyed Arcane.
(Warning, spoiler alert! If you're new to LoL and don't want to spoil an important Arcane plot, it's best to avoid all material on Viktor. If you want to be overly cautious, also stay away from discussions about the champion Warwick. You'll be safe from that in this article.)
LoL Games
Of course, Riot is still a game publisher first and foremost, even if they do put out feelers and try their hand at other mediums. Lots of lore, of course, is in the various LoL spinoffs (and to some extent LoL itself). The solo role-playing game Ruined King, for example, transports you to the pirate city of Bilgewasser and (turns out to be the ideal game for the holidays in our review). But there's so much more!
Web comics for LoL
On the (official League of Legends) website you can find free web comics that you can browse through without registering. Here you'll find a wide variety of styles and settings: from horror dramas to fluffy pop star stories. There should be something for every taste.
Perfect for beginners: (Lux: Part 1 to 5) tells a very exciting story in which you learn more about the dreaded magic of Runeterra, and is also a good comic for the start in the LoL universe. It's now even available in paperback from Marvel, but only in English.
Web-Comics for Arcane-Fans
If you're looking specifically for more Arcane material, we recommend the following web comics:
* (Ziggs and Jinx): The city needs to get more colourful – Crazy Yordle Ziggs likes blowing stuff up as much as Jinx. He's been around as a champion in LoL for a long time, but hasn't appeared in Arcane. But he may well appear in season 2, because he is also an old enemy of Professor Heimerdinger.
* (Ryze): The Burning Lands: No familiar Arcane faces here, but the comic shows how seductive and dangerous rune magic and hex technology are. Afterwards, you'll probably understand Heimerdinger's worries better!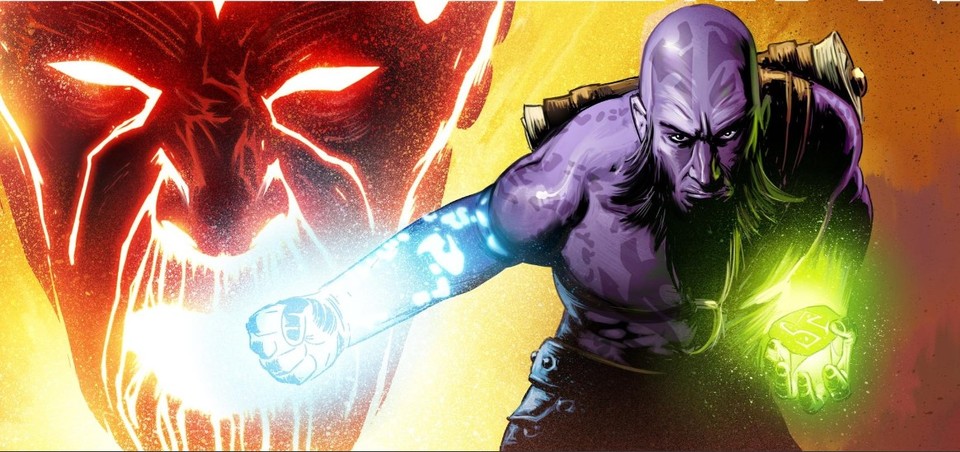 LoL videos
Even before Arcane, LoL's elaborate cinematics were famous. Time and time again, the publisher releases top-class animation art on YouTube, be it at the start of a new season or on the occasion of a champion rework.
Most of the time you get classic eye candy in the cinematics, which is supposed to make you want to play LoL, but sometimes there is also a really good story in the videos. Be sure to check out the tragic origin story of Annie, the young fire mage. This artstyle alone:
Videos for Arcane Fans
We've picked out a few cinematics for you, which deepen the story around Piltover, Zhaun and the champions known from Arcane.
My Enemy: The official music video for Arcane mainly deepens the relationship between Powder and Ekko and shows how much the children from Zhaun suffer under the ruthless enforcers. Small warning, afterwards the fight on the bridge is much more heartbreaking.
Piltover and Zhaun: Jinx gives free rein to her madness here and steals a dangerous invention before Heimerdinger's eyes. Young Ekko lands a lucky strike. The animation is clearly reminiscent of Arcane, but a little simpler.
Get Jinxed: If you've seen Arcane, this song might sound familiar. Jinx is listening to it while tinkering with her bombs. In the music video you can see how she was presented in LoL at the time of the release – who would have thought back then that there was such a touching story behind the crazy shooter?
Seconds: Well, Ekko's champion video can't quite keep up with the animation quality of Arcane. But you can still find out here what his stopwatch is all about and how the young Zhaunit manipulates time
Warriors: In the epic cinematic for LoL Season 2020, you will experience Caitlyn and Vi as adults. The two fight side by side against the monster Urgot. Maybe he will also appear in Arcane later on? You'll also get a few impressions of completely different characters and places from Runeterra.
After Victory: Want to get ready for season 2 of Arcane? Then you should probably get to grips with the complex lore surrounding the empire of Noxus, which already featured in Season 1. In this video you will get to know one of the most powerful warriors and his special morals: Darius.
By the way (this is where it becomes clear how much work goes into such works and especially the Arcane series)
LoL short stories
A colourful bunch of short stories is available for free (on the LoL website). Here you will find stories from every strange corner of Runeterra. Are you in the mood for (fictional war stories)? Adventures in the Eternal Ice of Freljord? (The Diary of a Mad Doctor in Zhaun)?
The quality and length of these shorts varies quite a bit, but almost all of them are actually entertaining. And in each one you get to know a different aspect of LoL. However, don't take everything as absolutely valid canon; Arcane, for example, has bent some of Caitlyn's original backstory.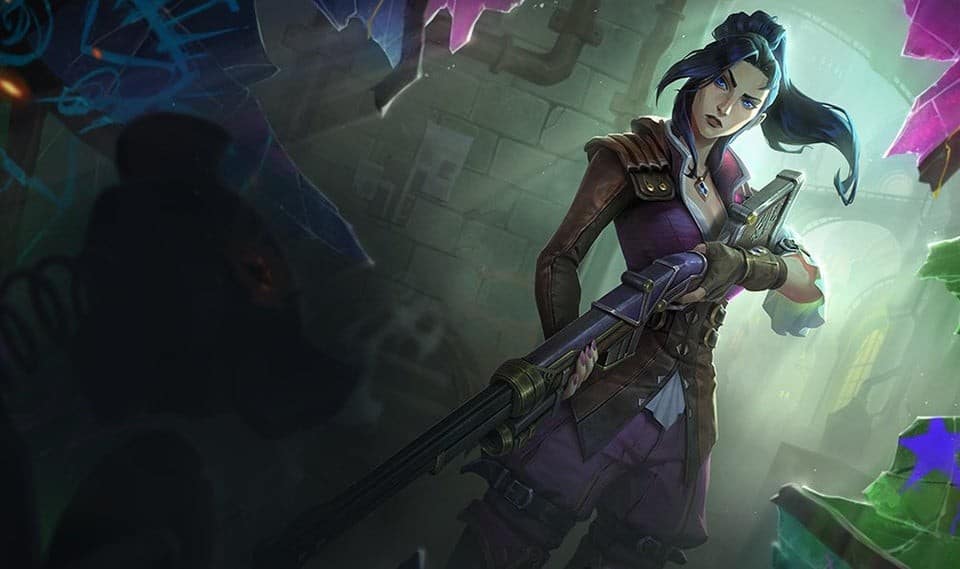 As you can see, the choice is huge. You can search the site specifically for the champions and places that interest you most. But we've also collected a list of links with exciting stories right here, in case you don't know where to start.
Short stories (not only) for Arcane fans:
* (The Host) (Singed and his cruel experiments).
* (Child from Zhaun) (Vi and Caitlyn, but beware of slight spoilers – plays after Arcane!)
* (Birth of the Beast) (This particular plan of Singed's will probably become important in season 2)
* (Tea with the Grey Lady) (The mighty Piltover Lady Camille with her Hextech heart)
* (Blowing up the wedding) (Jinx goes wild at a wedding)
* (The Day of Progress) (More Lore about Caitlyn, the Medarda Clan and Noxus)
* (The Pillars of Strength) (Empire of Noxus and its conquests)
* (Interrogation Techniques for Beginners) (Vi in her role after Arcane)
* (City of Iron and) Glass (The Life of a Street Gang from Zhaun)
* (Jadgfever) (Sheriff Caitlyn in action)
Books & Comics
Riot has also been publishing books and comics expanding the universe for a while now. Unfortunately, we can't judge for ourselves how well the first official novel "First Shield" turned out. However, the Amazon reviews are very good, so you probably won't go wrong with it.
But what's much more exciting for Arcane-hungry and Lore-fans anyway: the thick compendium "The Realms of Runeterra". This chic hardcover volume contains lots of artwork, background information and stories from the LoL universe. Of course also about Piltover and Zhaun, but you will surely find other places that fascinate you. And yes, there is an official trailer for the book:
"Realms of Runeterra" is definitely the most comprehensive introduction to the Lore you can buy at the moment. If you also like fancy drawings, then it's definitely worth it for you. It costs 24 Euros new and has 256 pages. If you don't want to spend money, you can find a lot of artwork and information on the official website.
Do you have any other tips for Arcane fans or anyone else who wants to get more involved with LoL lore? Do you console yourselves with such stories about the waiting time for season 2 or do you wait patiently? Feel free to write us your opinion in the comments.