by in
Halloween is just around the corner and some scary specials are already in the starting blocks. We give you a sweet and sour foretaste of what to expect this year.
In some video game titles there are regular Halloween special events with interesting new content for all players. This year again, the dark and scary updates can't be missed. We have summarized 10 specials for you.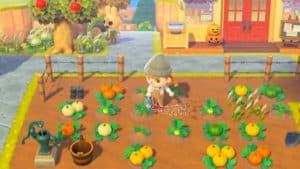 Animal Crossing: New Horizons
The autumn update in Animal Crossing: New Horizons was already available for download on September 30. For the entire duration of the event, you will be able to buy candies for 120 Sternis and pumpkin seedlings for 280 Sternis in Tom Nook's store. You can plant the pumpkins on your fields and make some cool objects out of them later. You can also dress up with new creepy costumes, such as a witch dress. On October 31st, Jacob, the King of Halloween, will visit your island. Be curious!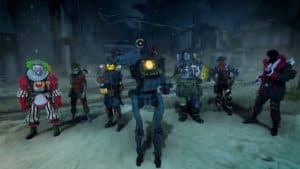 Apex Legends
EA's Battle-Royal Apex Legends has also been supplying its players with Halloween content in recent years. The special ran under the name Fight or Fright and brought some seasonal skins, a new legend and the new game mode Shadowfall. This year the game mode will return again. More detailed information about the content and start of the event has not yet been announced. If the developer sticks to the start time of the last years, the event should run from October 13th to November 3rd.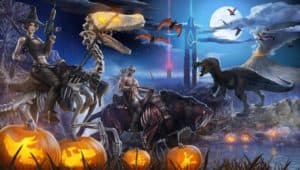 ARK: Survival Evolved
The Halloween special of the famous prehistoric survival game is called Fear Evolved. This year the fourth part of the horror series is coming up. Players can expect eleven new Chibi-Pets, seven new dinosaur skins, special ghost skins, some Halloween items and two new emotes. Over the entire duration of the event, there will also be twice as fast incubation time and twice the experience. The event runs on all official servers from October 22nd to November 6th. To activate it on a private server, the parameter -ActiveEvent=FearEvolved must be entered in the console.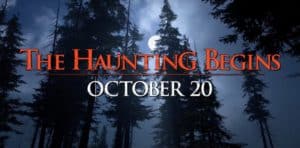 Call of Duty: Warzone
As part of the 6th season of Call of Duty: Warzone, a Halloween special will also be coming to Warzone in mid-October. The event is called Haunting of Verdansk and runs from October 20th to November 3rd. Players can expect a series of new night game modes that will turn Verdansk into a scary battlefield. Additionally, Halloween skin bundles with matching skins will be available in the store.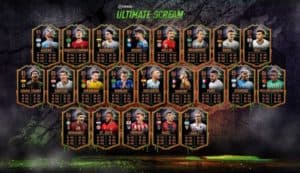 FIFA
Since 2017, FIFA also has a Halloween event called Ultimate Scream. Main content of the event are so called Scream cards, which can be drawn in special packs. These cards have improved values and are therefore interesting for many players. Furthermore, there will probably be new squad-building challenges and cosmetic content, such as special jerseys. The Ultimate Scream events of the last years started on the third Friday in October. If EA keeps up the rhythm, the event could start on October 16th.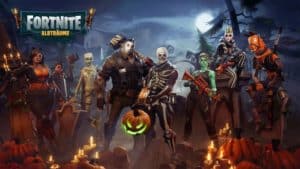 Fortnite
In Fortnite there is, among many other events, new content for the Halloween season. Fortnitemares or Fortnite Nightmares is the name of the special event of the Battle-Royal game from Epic Games. The Halloween update brings, as in 2019, a new LTM (Limited Time Mode) into play. According to some insiders, this will be a conquest mode with different platforms. Furthermore, a new Midas boss will come into play. This one is equipped with a golden scar and surrounded by ghost henchmen. Additionally a lot of new challenges will be added. The event is expected to start in mid to late October.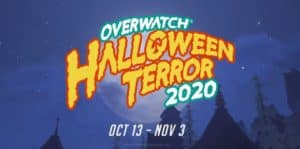 Overwatch
Also in Overwatch the Halloween special is one of the biggest events of the year. The event, called Overwatch – Halloween Terror, is available from October 13th and brings back Junkenstein's revenge. Players can defend a castle against AI opponents in co-op mode. Furthermore, as in previous years, there will be a variety of new skins and challenges. The skins are most likely based on the Overwatch comics.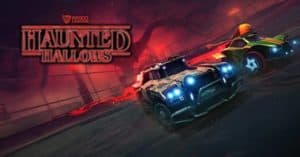 Rocket League
In the last years the Haunted Hallows event in Rocket League always started in mid-October. When and if the event will take place this year is not yet known. However, as one of the oldest special events in RL we expect a return this year. How exactly this will look like is hard to guess, also due to the changed event structures, caused by the change to free-to-play. In past years, mainly cosmetic content for your cars and player profile was available.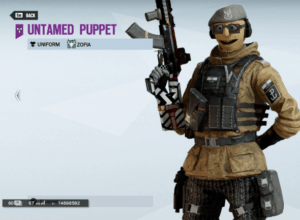 Tom Clancy's Rainbow Six: Siege
The Halloween special of the tactical shooter is scheduled to run in 2020 under the name Sugar Fright. The event will, in contrast to the last years, not be as gloomy and scary. In addition to a shot-confirmed mode, as known from Call of Duty, a new pack collection is to be introduced. This year's Sugar Fright packs will contain cosmetic content on the subject of dolls – including doll heads and uniforms for the operators.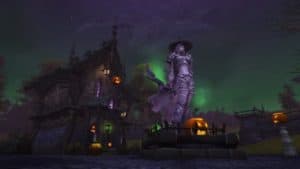 World Of Warcraft
The World of Warcraft Special Halloween will begin on October 18th and run until November 1st. Over the course of the event, houses and the surrounding area will be seasonally decorated and residents will be suitably dressed. Players will have the opportunity to perform different tasks depending on their faction. In each inn, there are buckets of candy that will give you various buffs. In addition, every 60 minutes you can get a free surprise from the innkeeper under the trick or treat heading.