The next Star Wars series, The Book of Boba Fett, will be launched at the end of 2021. And if fans are lucky, Disney Plus won't just leave it at one season.
In December 2021, after The Mandalorian and The Bad Batch, The Book of Boba Fett will be the next Star Wars series to launch on Disney Plus. And after some believed that Temuera Morrison's career as an aspiring gangster boss would be limited to just one season, there is now new hope.
According to current (albeit unconfirmed) information, fans can possibly look forward to several seasons of the Boba Fett series – we provide you with an overview.
Boba Fett series more extensive than expected?
Infos based on leaks: The fact that several seasons could be planned for The Book of Boba Fett can be traced back to a leak from the Boba Fett fan club. According to this, the Star Wars series has the working title "Buccaneer".
Marketing material has now been released showing "Buccaneer" with the subtitle "Season 1" – implying that there are plans for multiple seasons. This footage also coincides with crew apparel worn by lead actor Temuera Morrison at a book signing in April 2021.
This, of course, immediately sparked speculation that The Book of Boba Fett could run for multiple seasons, contrary to original reports from IMDB. According to the film database, the Star Wars project is a seven-episode miniseries that is self-contained. However, readers should keep in mind that IMDB does not always work with officially confirmed information either.
#SpoilerAlert: So, this adds some validity that 1) #Buccaneer is the working title for #TheBookOfBobaFett and 2) at least one crew graphics is real. What do you think, especially now with Temuera wearing this #Buccaneer sweatshirt?

— Boba Fett Fan Club (@bobafettfanclub) May 23, 2021
Disney's confirmation is still pending: Of course, fans should always wait to see what Lucasfilm officially announces about The Book of Boba Fett. The decision may also depend on the success of the series. At least at the moment, however, the signs are good that Temuera Morrison in Mandalorian armour will be with us for a while longer.
The most important info on The Book of Boba Fett
When does the Boba Fett series launch? The Book of Boba Fett is set to launch on Disney Plus in December 2021. There is currently no exact release date, so fans will have to be patient for a little while longer.
What is the Boba Fett series about? The post-credits scene of the second season The Mandalorian already hinted at where the bounty hunter's journey is heading: Upon his return to Jabba's palace, Fett shot Bib Fortuna in cold blood and took his place on the throne. We expect The Book of Boba Fett to revolve around the anti-hero seizing power over Tatooine's underworld and building his own crime syndicate.
Who appears in the Boba Fett series? In addition to Temuera Morrison as Boba Fett, Ming-Na Wen returns as bounty hunter Fennec Shand for the new Disney Plus project. Timothy Olyphant is also rumoured to appear as Cobb Vanth, and there is even talk of Pedro Pascal playing Din Djarin.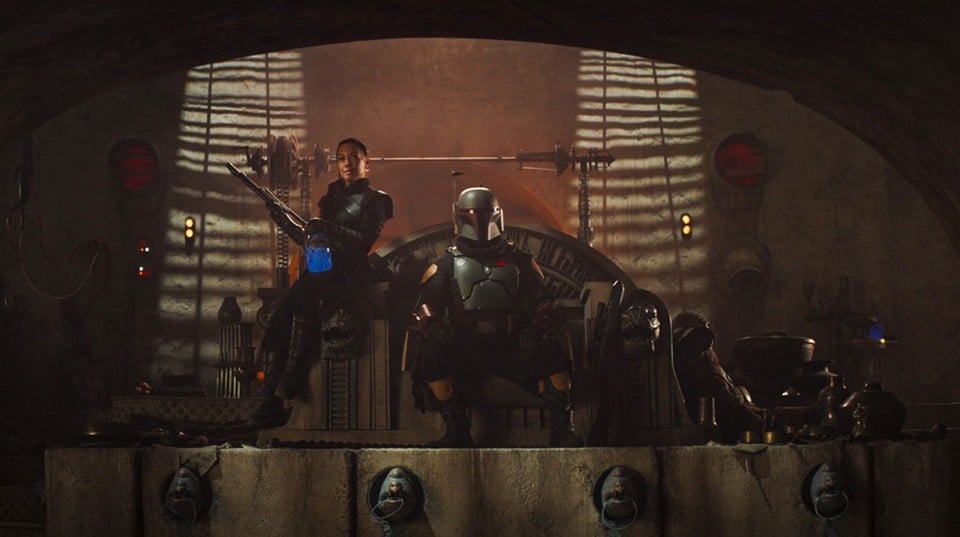 Who is responsible behind the scenes? As with The Mandalorian, Jon Favreau and Dave Filoni are primarily responsible for The Book of Boba Fett. They are supported this time by director Robert Rodriguez, who already staged Boba Fett's explosive return in season 2 of The Mandalorian.
When will The Mandalorian continue? Contrary to original assumptions, The Book of Boba Fett will not be the third season of The Mandalorian, but a stand-alone series. However, The Mandalorian is also to be continued – a third and fourth season have already been unofficially confirmed. Reportedly, Season 3 of The Mandalorian has been filming since April 2021, which would allow for a spring 2022 launch on Disney+.