New Maps, Modes, Elusive Targets – Hitman 3 launches a new offensive in 2022 after a long cucumber season.
Hitman 3 has horrible DLCs so far. Seven paid expansions for a total of 30 euros that give the game some boring Escalation missions and Agent 47 some new suits and weapon skins. The suits are uglier than the restored Jesus fresco, and if Escalation missions mean nothing to you, imagine asking for seconds on your lasagne and getting a handful of dry ribbon noodles instead. It's a step in the right direction, but satisfaction looks different – that's all you need to know.
The thing is, Hitman 3 doesn't really need any DLCs. The game was already a glorious conclusion to the new Hitman trilogy when it was released in early 2021 – if you buy all three games (since 2016) in a bundle now, you'll get potentially hundreds of hours of gameplay, provided you get in on the Hitman deal. But hey, Hitman is like money, fresh air or Hunt: Showdown: more is never wrong!
Hitman 2 (2019) got some of the best locations ever back in the day after release: a bank heist in New York, a resort in the Maldives – so the hope of new maps in Hitman 3 has long-time fans like me nervously tugging on the piano string since release. And we've been answered!
What's in store for Hitman 3 in 2022?
Hitman 3 is actually getting new content in 2022, which sounds almost as awesome as 47's growling noises on a Bobby Car. New locations, new modes, new story missions, new everything – but why is all this coming so late? Well, for a good reason.
Okay, let's take a quick round-up of what's in store for 2022. IO Interactive's official blog post doesn't really go into detail yet, but it already reveals enough to make me squint at the calendar with glee:
Raytracing for PC: The PC version of Hitman 3 is already the most visually beautiful, but now gets full raytracing support.
New maps: Completely new locations appear including new story missions. It is not yet known how these relate to the actually completed story of Hitman 3.
Elusive Target Arcade: A new mode is coming, which revolves around the notorious Elusive Targets. Apparently, here you can tackle Elusive Targets without being time-restricted. To clarify: Elusive Targets are actually special missions for which you only have one attempt and a few days.))
This list is only preliminary and will soon be supplemented by other points – at least that's what IO Interactive says. The whole campaign is called Year 2 and will start on 20 January 2022, but there is no exact information on the price and release of the new content yet. But at least there are already two pictures:
It's very likely that the location in the screenshots is Agent 47's own lair – a feature I loved in the very old Hitman 2! Trying out all the weapons at a shooting range, poking around in Hitman's personal life – the Hideout was always a great place to see how 47 was progressing through the campaign. Apparently IO is bringing this location back.
Nothing is known about the actual new locations yet, though.
But even the actually harmless safe house already promises more creative effort than anything we've seen in the first year of Hitman DLCs. The fact that IO is waiting so long with this is simply because of Steam.
The Steam release changes the rules of the game.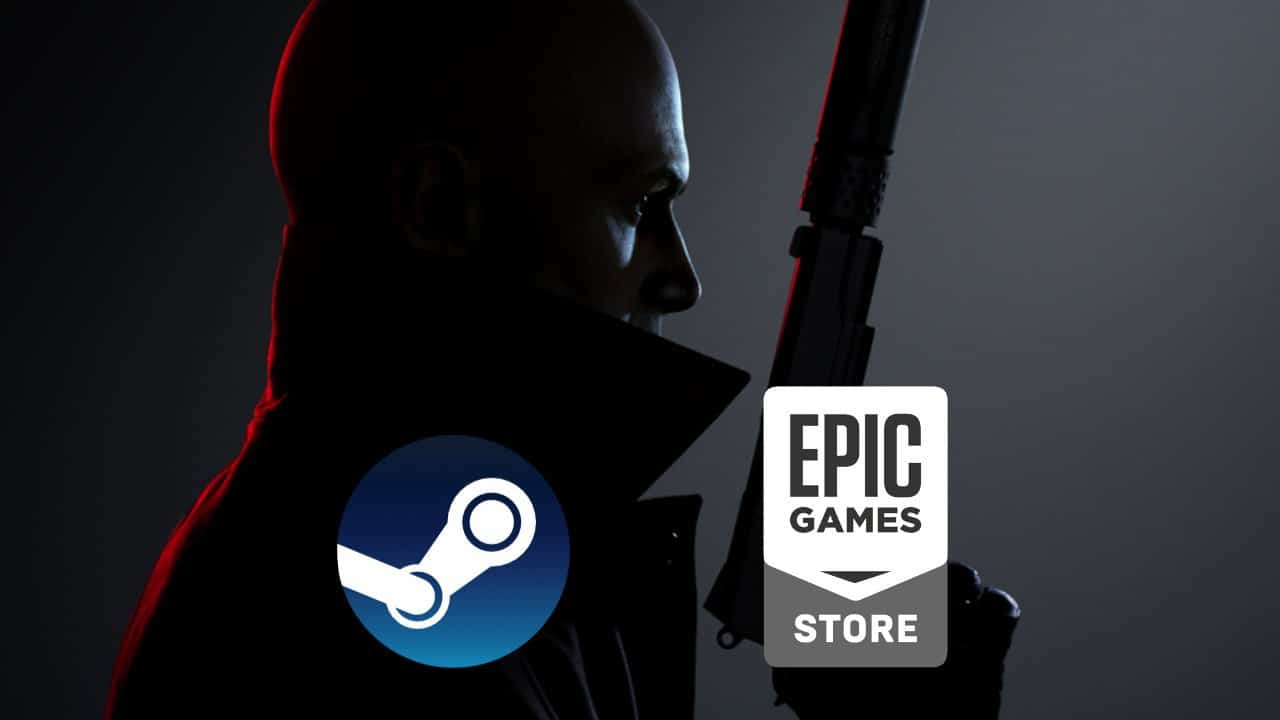 The Seven Deadly Sins DLCs so far are stopgaps. Sure, I'm speculating wildly here, but at least my theory is in line with what even major Hitman YouTubers suspect (yes, they exist): IO Interactive had to somehow bridge the year to get through the Epic exclusivity. Of course, elaborate new locales don't develop overnight – we would have had to wait a few months either way – but from a purely strategic point of view, it makes perfect sense to wait for the Steam release for the really exciting expansions. After all, that's what Troy: Total War did.
Hitman 3 comes out on Steam in January 2022 – and can make a nice splash here. New maps, maybe a new Gold Edition including the creepy Deadly Sins with Year 2 expansion – who knows? And nothing will be taken away from the existing Epic players, because we will also get access to the new content. Those who have waited a year for the Steam version, on the other hand, won't just get cold coffee, but a lively, active Hitman 3. Well played, IO, well played.
But to be a little less strategic about it: I'm looking forward to the new content. My sceptical inner voice had already written off Hitman 3, after all the team is working on the new 007 game in parallel. And if nothing more had come, 47 would have just quit at the peak of his career. That would be good for other game series. But it's all the nicer that the ageing killer still has a few new tricks up his jacket sleeve.