World championship finals generate the most global attention in esports. But popular MOBAs like Dota 2 and League of Legends miss out on the top spot.
Three esports titles that are well-known in Germany are also big players worldwide in terms of live audience. But this year's audience leader is a rather blank slate, which nevertheless might be a familiar name to one or two mobile gamers. The figures are based on data from the platform Esports Charts. According to this, the streaming platform Twitch was used most often to watch the events live.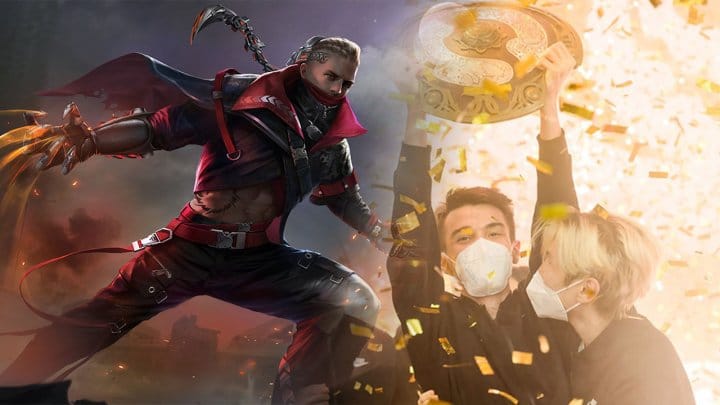 PGL Major Stockholm 2021 (CS:GO)
The CS:GO Major in Stockholm has come to an end with a cracker. The final match between Natus Vincere and G2 Esports set a new viewership record for a single game of the tactical shooter. Esports Charts announced that over 2.7 million people at its peak were watching the climax of the LAN event simultaneously on 7 November.
2.7M Peak Viewers on PGL Major Stockholm 2021. @natusvincere vs @G2esports is the most popular match of the event. @pglesports

English peak – 1 082 724
Russian peak – 1 013 803

More stats of PGLMajor:https://t.co/7JfiRnadGg pic.twitter.com/BXwwOYpSOW

– Esports Charts (@EsportsCharts) November 8, 2021

Compared to the Katowice 2020 IEM, this peak is almost three times higher. The previous peak dates back to 2017, when over 1.3 million interested people tuned in at the ELEAGUE Major. NAVI, led by superstar Oleksandr "s1mple" Kostyliev, took home one million US dollars in prize money. The total prize money was twice as high, also because last year's Major in Rio de Janeiro was cancelled.
The International 10 (Dota 2)
Valve's next title – and once again, Dota 2's highlight of the year saw an almost identical crowd in the final as in CS:GO. After numerous postponements of the event, The International 10 (TI10) took place in Bucharest from 7 to 17 October. The final was sensationally won by the underdog Team Spirit against PSG.LGD and again a little over 2.7 million people watched on the screens.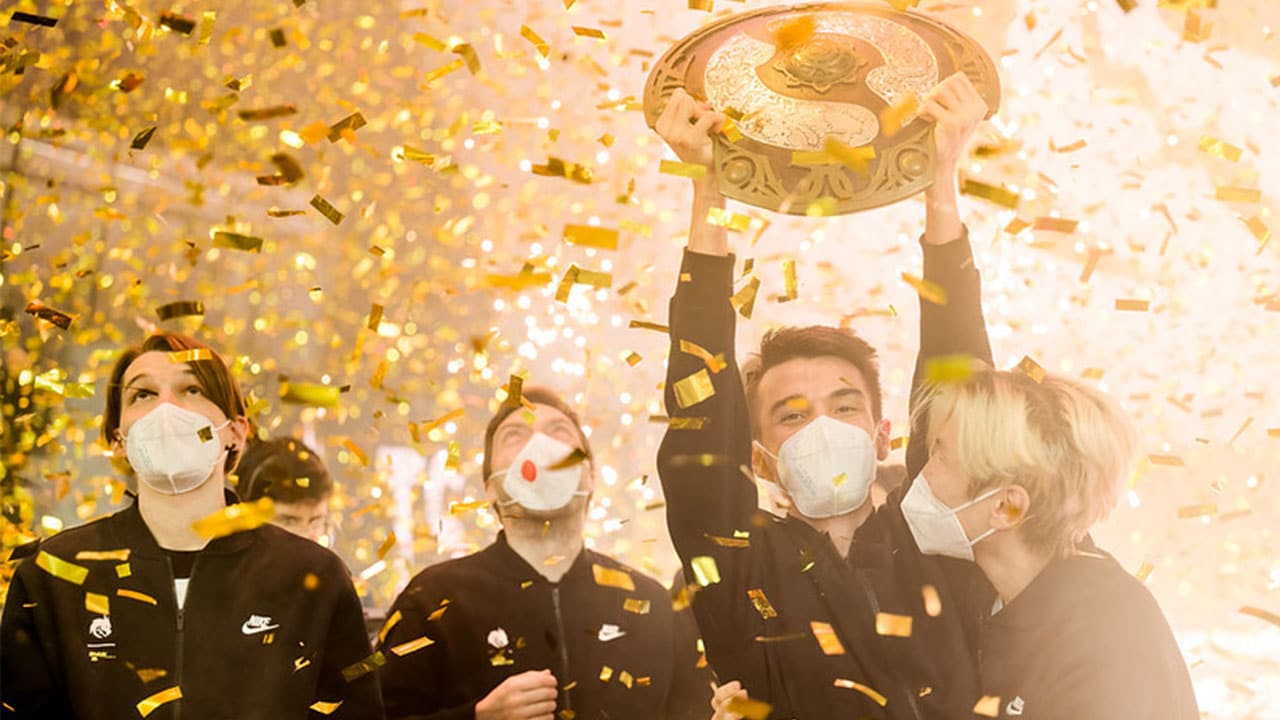 During TI10, an average of over 850,000 viewers:inside tuned in, which also speaks for the high level of participation. Compared to TI9, this was more than 100,000 interested people. This year's World Cup final is also ahead in terms of peak value – just under two million people watched the TI9 via stream and co. The prize money also reached a new record with TI10. 40 million US dollars in prize money was played for, of which Team Spirit received over 18 million USD.
World Championship 2021 (League of Legends)
The League of Legends Worlds have been thrilling countless fans for years. This year, Riot Games' top event reached its climax in Iceland on 6 November. Once again, it was the final match that electrified most people. In the final, Edward Gaming surprisingly beat last year's winner DWG Kia in a best-of-five thriller.
At the LPL Watch Party Worlds2021 pic.twitter.com/bkuskefU6m

– LoL Esports (@lolesports) November 6, 2021

In the grand finale, over four million viewers:inside at the peak watched the top pros engage in a LoL battle at its finest. This figure is slightly higher than at the 2020 Worlds, where over 3.8 million people tuned in last year. During the event, an average of 1.3 million people watched, which still speaks for the worldwide interest in LoL esports.
Free Fire World Series 2021 Singapore (Garena Free Fire)
This mobile game is probably only on the radar of a few people in Germany, because most of the players are elsewhere. The battle royale Free Fire is one of the most popular mobile games in the world, which already has over 80 million concurrent users. The shooter is particularly popular in Asian countries and Brazil, culminating in the World Series.

The record-breaking final of the 2021 World Series was held in Singapore on 30 May. Over 5.4 million viewers worldwide tuned in to watch this final. A higher rating of this kind has never been reported before. The Thai winning team Phoenix Force, which won by a clear margin, collected 500,000 USD in prize money. A total of two million USD was awarded to the top teams.