A life simulation set in the metropolis of Cloudpunk. Sounds exciting? We introduce you to the game Nivalis in more detail.
In the neon-flooded skyscraper canyons of Nivalisthe nightlife is raging. We players are supposed to rise to become the king of bars, restaurants and nightclubs. Or go fishing at leisure, decorate our cyberpunk flat, visit a few NPCs with the flying car. The concept is reminiscent of Stardew Valley, only darker and consisting of voxels.
Nivalis is set in the city of Cloudpunk, which also comes from the Berlin developer Ion Lands. A release date has not yet been set. On Steam it says Nivalis will be released "when it's ready". We introduce you to the refreshing mix of life simulation and cyberpunk setting.
What Nivalis offers
Nivalis wants to give you free choice in how you experience your everyday life. However, the focus will be on your business, which you will use to make a living. You can set up and manage restaurants, noodle shops, nightclubs or a stim shop. Little by little, you become the mogul of Nivalis.
To attract the right guests, you cook your own recipes and mix cocktails. You can either buy the ingredients or grow them yourself. You also design and decorate your own flat.
What does it look like? Take a look at the screenshots: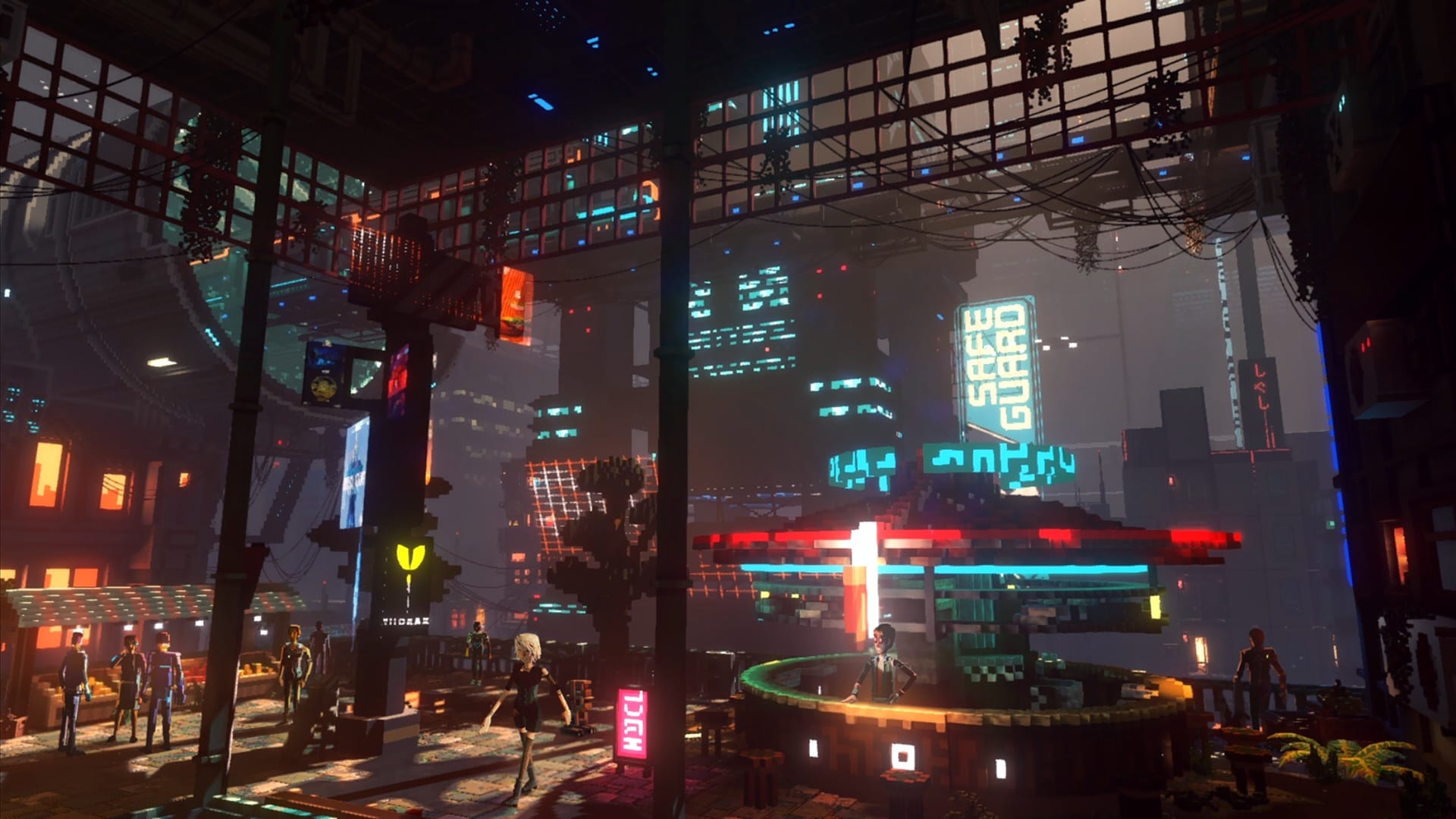 Even more elements are reminiscent of the successful farm simulation Stardew Valley: You can also go fishing in Nivalis to relax. Or you can go for a leisurely walk to explore the cyberpunk city. Alternatively, get in your flying Hova vehicle and traverse the airy streets, which are designed to offer simulated traffic.
Even in Cloudpunk, the city was teeming with flying cars.
More parallels to Stardew Valley: In Nivalis you will meet NPC characters who have their own stories to tell. If you want, you can become friends with them.
Nivalis comes with dynamic day/night changes and a weather system. This would also provide the obligatory rain, without which cyberpunk would hardly be imaginable.