EA FC 24 Web App est le fidèle compagnon de FC 24 Ultimate Team. Nous vous montrons dans cet article quand la FC 24 Web App sera disponible et ce que vous pourrez en faire.
Le vendredi 29 septembre, nous y sommes enfin. Le FC 24 débute la nouvelle saison pour tous. Les personnes ayant précommandé l'édition Ultimate ont même la possibilité de commencer dès le vendredi 22 septembre.
Ceux qui ont déjà pu profiter du mode Ultimate Team dans FIFA 23 pourront se réjouir encore plus tôt d'une entrée en matière dans FIFA Ultimate Team&nbsp. Il s'agit bien sûr de l'application web FC 24 Ultimate Team
Quand l'EAFC24 Web App sera-t-elle disponible?
Les années précédentes, la Web App était toujours mise en ligne une semaine avant la sortie de FIFA. Cette année, la Web App devrait arriver le mercredi 20 septembre 2023.
Qu'est-ce que l'application web EAFC 24?
Vous avez entendu parler pour la première fois de l'application web FUT ? L'application vous permet d'accéder à votre compte Ultimate Team via votre navigateur web.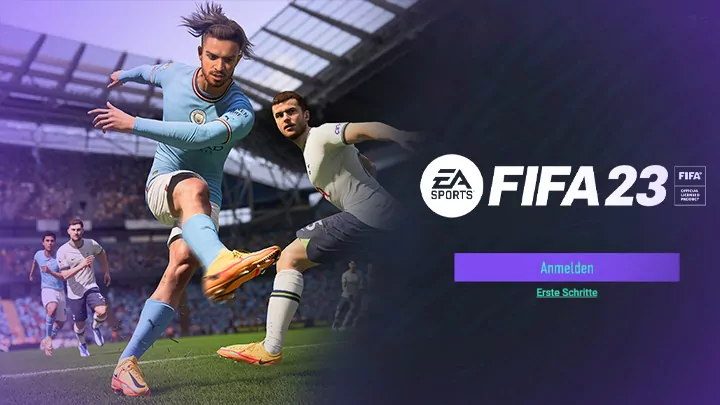 Vous aurez un accès complet à votre contenu Ultimate Team, mais vous ne pourrez pas jouer avec:
Marché des transferts : Achat et vente de cartes
Composition : Gérer le onze de départ et les cartes dans le club
Shop : regarder, acheter et ouvrir des packs
TOTW : Toutes les infos sur l'actuelle Team of the Week (TOTW) et autres promos
Objectifs : Aperçu des buts et objectifs
SBC : Aperçu et possibilité de terminer les Squad Building Challenges
EAFC 24 Application web sur smartphone
Sur le téléphone portable, cette fonctionnalité s'appelle « EA SPORTS FC 24 Companion » et peut être téléchargée depuis le Store. Jusqu'à présent, la sortie de l'application mobile a toujours eu lieu un jour après la sortie de l'application web et cette année encore, cela ne changera certainement pas. Ce serait donc le jeudi 21 septembre 2021 au plus tôt à partir de 19 heures.
Conseils pour le lancement de l'application web EA FC 24
Vous pouvez par exemple choisir le Brésil comme nation de départ pour obtenir des cartes de différents championnats, que vous pourrez ensuite échanger contre de bonnes récompenses directement dans l'application web lors des Squad Building Challenges. Vous avez également la possibilité d'ouvrir des packs afin de constituer une bonne équipe de départ à l'avance